Economic & Financial Education for Students
Many people view economics as the specialized domain of academics and professionals, but economics can be applied to a wide swath of modern life. Its real value lies in helping us glean insights about human behavior. At its core, economics is about decision making in the face of limited resources. It helps us grasp how we, as individual actors, attempt to maximize our own satisfaction through voluntary exchange with others. An economics-based mindset is a valuable tool everyone can learn as they navigate contemporary society.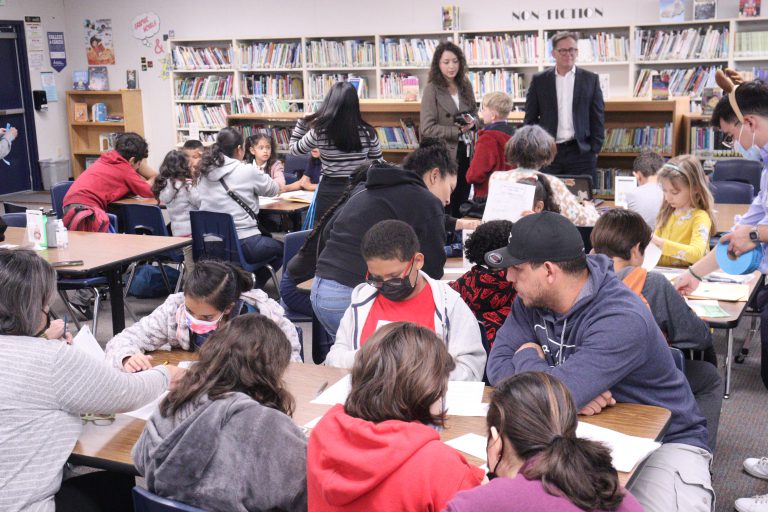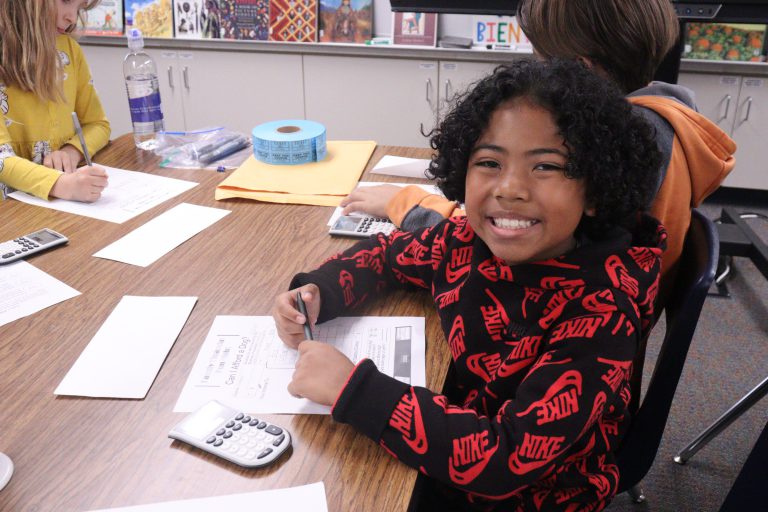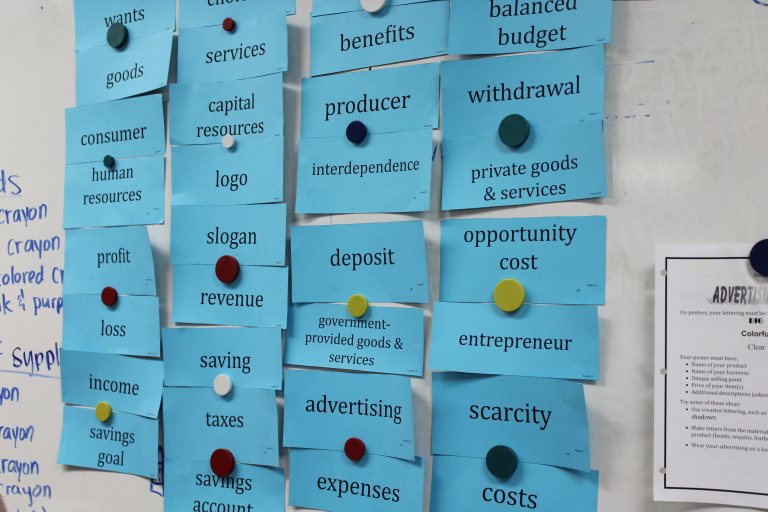 At the individual level, economics is most obviously applicable to issues of personal finance, but it goes well beyond that. It can inform our various roles as workers, entrepreneurs, and consumers and help us comprehend our own personal value as we weigh the costs and benefits of different courses of action. As our individual actions are aggregated at the societal level, we interact as citizens, investors, and voters. A world view grounded in economics is crucial as we collectively navigate issues of national and international policy including climate change, education, housing, inequality, debt, and social justice.
Given its importance to modern life, it is increasingly important that we expose students to economics and personal finance education. Recent research has shown that young people who were exposed to a state mandated financial education curriculum in high school had improved credit scores and lower delinquency rates as young adults. (See graphic right)
Economics Education in Schools
Since the 1980s there has been a push to include economics and personal finance education in school curricula. California successfully implemented an economics education mandate for high schoolers in 1985. According to the Council for Economic Education, 25 states currently require a course in economics and 23 states require a course in personal finance for high school graduation. However, in states where curricular standards mandate economics education, it is frequently only offered in high school and even then, sometimes the curriculum is integrated within another class. 
While the data show a slow upward trajectory for the uptake of personal finance education, the push for economics education has stalled. In 2011, 22 states required some form of economics for graduation, but by 2022 that number had only increased to 25. Exposure to both disciplines is critical as they inform and reinforce each other, and if students are denied full access to either subject they will be at a critical disadvantage as citizens living in increasingly complex worlds. The state-by-state requirements for economics education can be seen below.
Introducing students to economics education sooner could give them a head start in learning best practices around financial and economic decision making. A study of 700 fourth and fifth graders in Eau Claire, Wisconsin demonstrated that exposure to economics education resulted in persistent knowledge gains and positive attitudes concerning personal finance. Study results indicated younger students in the 9-10 year old age range can indeed absorb financial concepts and that financial education may make them more inclined to save and can strengthen financial competence later in life. The Eau Claire students were tested on their retention of economics concepts via two follow-up quizzes, with the students who received economics instruction showing persistent knowledge gains.  The results can be seen in the visualization below.
Low-income communities of color have been historically barred from wealth-building pathways like home ownership and access to formal financial institutions by discriminatory policies like redlining (learn more about redlining and access to financial resources here). A study by Redfin found that in Los Angeles over the last 40 years properties in historically redlined neighborhoods have generated 89% less equity, or about $524,000 per typical homeowner, than properties in greenlined areas. Inequalities rooted in such government programs still persist In Los Angeles today. The varying homeownership rate across Los Angeles County, for example, still partially reflects the legacy of these policies. (See visualization below)
Historic policies that have prioritized wealth building and access to financial resources for wealthy white men have left economic and financial literacy low among Black Americans, Latino/a Americans, women, youth, and those with less education. Because economic proficiency can either amplify or mute the effects of inequality, economics education is especially relevant  for low-income communities of color. Financial literacy is correlated with increased retirement savings and wealth creation. With a solid economics foundation, young people in communities that have been historically excluded from financial access can acquire the tools to make informed decisions and improve life for themselves and those around them. 
At the civic level, a solid grounding in economics fosters a mindset that encourages students to see their communities as places where interaction and exchange are not zero-sum propositions; places where the economic pie can be expanded for everyone. Financially proficient communities save more, borrow more prudently, and have lower foreclosure rates. An economically and financially literate workforce empowers communities and can help them address issues of social mobility and opportunity, food and housing security, and general well-being.
 Like most scholastic resources, kids in more affluent areas have more access to quality instruction. Differential resources between school districts can result in varying quality and effectiveness of financial education, creating disparities for those in underprivileged areas. Funding statewide initiatives helps shift the "equity needle" for under-resourced communities while also helping kids individually. One organization attempting to move that needle is the California Council for Economic Education.
California Council for Economic Education
The California Council for Economic Education (CCEE) was founded in 1959 to provide economics training and standards-based curriculum to California teachers. The organization has been a part of the broad push in the United States to include economics and personal finance education in schools. Since then, CCEE has expanded and now offers economics and personal finance programs for educators, students in grades K-12, and the broader community. Its current mission is to "improve California's economic future by teaching economics and financial literacy, especially in under-served communities." 
For teachers, CCEE offers an array of programs that help educators hone their teaching programs. CCEE's programs include an Economics Empowerment Seminar, where California's high school teachers learn engaging strategies they can bring to their classrooms; a week-long immersive Federal Reserve program where they get training directly from Federal Reserve staff; the $mart Path program for 1st-8th grade provides grade-appropriate lessons that bring economics and financial learning to life; and interactive Educator Workshops for teachers.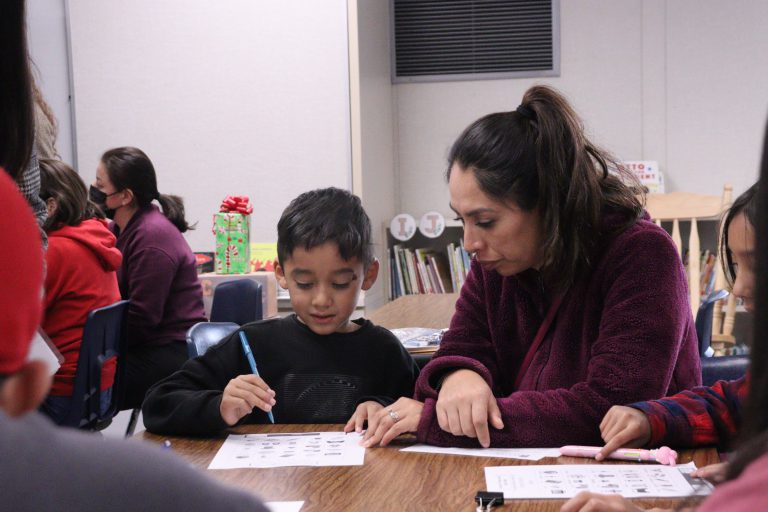 Students can test their macro and microeconomics knowledge in CCEE's National Economics Challenge for 6th-12th graders. They can also compete in The Personal Finance Challenge where the best teams travel to the state championships to compete for cash prizes. Lastly, The Advisor's Contest pairs students with professional mentors where they prepare a presentation for a hypothetical client. 
In addition to working directly with students, CCEE offers Family Financial Literacy Events for the community at-large, where families come together to learn sound financial practices around money management, and Para-educator workshops for non-traditional educators interested in learning how to teach economics and personal finance.
Through its various programs, CCEE aims to support children from elementary school through high school graduation and to bridge the gap between the high school and college economics classroom. One trained teacher can affect over 100 students in a year, and since 2015 CCEE has impacted over 8,375 teachers and 850,000 students. With its corporate and governmental partners, CCEE hopes to make economic mobility and financial stability possible for all Californians.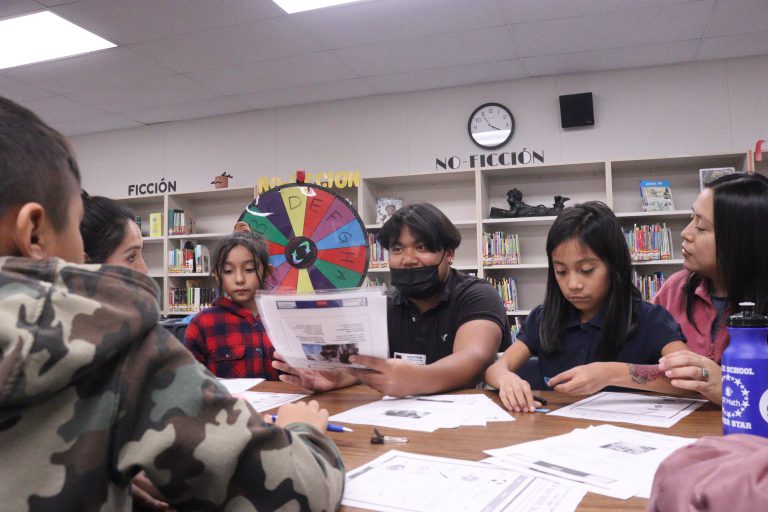 Sources

Anderson, D. (2020, October 15). Redlining's Legacy of Inequality: $212,000 Less Home Equity. Low Homeownership Rates for Black Families. Redfin News. https://www.redfin.com/news/redlining-real-estate-racial-wealth-gap/
BATTY, COLLINS, J. M., & ODDERS-WHITE, E. (2015). Experimental Evidence on the Effects of Financial Education on Elementary School Students' Knowledge, Behavior, and Attitudes. The Journal of Consumer Affairs., 49(1), 69–96. https://doi.org/10.1111/joca.12058
Council For Economic Education. (2022). Survey of the States. Economic and Personal Finance Education in our Nations Schools.  https://www.councilforeconed.org/wp-content/uploads/2022/03/2022-SURVEY-OF-THE-STATES.pdf
Lusardi, A., & Mitchell, O. (2011). Financial literacy and retirement planning in the United States. Journal of Pension Economics & Finance, 10(4), 509-525. https://www.cambridge.org/core/journals/journal-of-pension-economics-and-finance/article/abs/financial-literacy-and-retirement-planning-in-the-united-states/F381C893F96468A68CF4A4203A91DD08
Urban, C., Maximilian, S., Collins, M. J., & Brown, A. B., (2015). State Financial Education Mandates: It's All in the Implementation. FINRA, Investor Education Foundation. https://files.ctctcdn.com/e5db0b81101/f5b36cd4-69bd-4f05-b539-cf73a91c2d73.pdf
Photo Credits:  All photos provided courtesy of California Council for Economic Education