Neighborhood Wellbeing and Environmental Quality for Latino/a Communities in Southeast Los Angeles
The environmental conditions one lives in is a social determinant of health that can impact an individual's quality of life and risk of diseases, as well as the overall physical and mental well-being of the entire community.  Historically, communities of color have long experienced multiple forms of environmental racism, which includes higher levels of pollution and overall worse environmental quality compared to majority White neighborhoods. To accompany the Latino/a Scorecard released by Alliance for a Better Community (ABC), this data story looks at Latino majority neighborhoods in Southeast Los Angeles and how environmental quality and neighborhood access affect community health. 
Pollution and Community Health in Southeast Los Angeles
Overall, Los Angeles County scores low in environmental quality and reports multiple disparities in the health system, which significantly impact communities of color. Los Angeles County is one of the most racially diverse regions in the country, with Latino/as making up almost half (49%) of the population with nearly 5 million residents. Latino/as comprise 94% of residents in the Southeast Los Angeles neighborhoods of Vernon, Maywood, Huntington Park, Bell, Bell Gardens, Cudahy, Walnut Park, South Gate, Lynwood, and Florence-Firestone. These communities have complex environmental scores that represent varying levels of water quality, air pollution, and environmental toxins that affect the neighborhoods in which many Latino/as live in.   
Surprisingly, these communities have better than average water quality. Water quality in Southeast Los Angeles is slightly better than the county as a whole. In 2017, Southeast Los Angeles had a drinking water contaminant index of 478 compared to Los Angeles County's 555. These findings reflect California's strong clean drinking water standards, with only 2.9% of the state's population in violation of clean drinking water standards.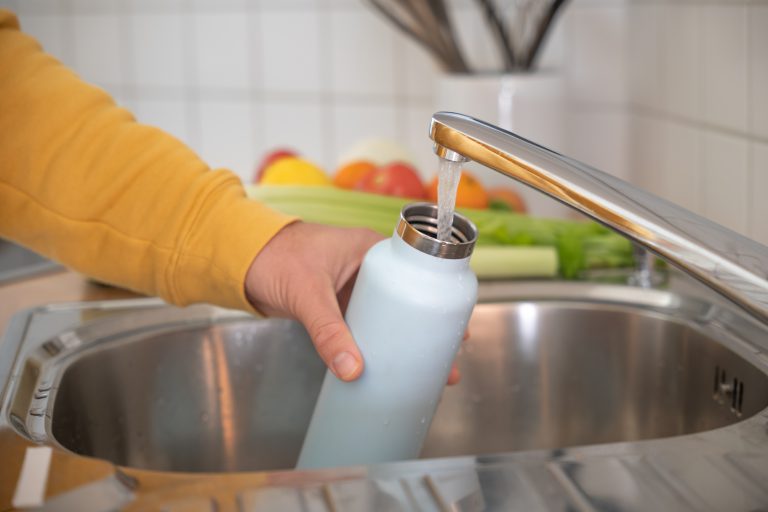 However, high levels of other forms of pollution continue to affect the environmental quality of Southeast Los Angeles. The pollution burden score is a scale of 1-10 that uses environmental and population characteristics to determine census tracts that are most burdened by poor environmental quality. In 2017, the Southeast Los Angeles 's score was 7.1, which was slightly higher than the County's average score of 6.2. 
Another pollutant indicator is PM2.5, which refers to particulate matter (PM). These inhalable micro particles can come from various sources such as powerplants, motor vehicles, construction sites, dust and fires. The higher the PM2.5 concentration, the worse the pollution burden of a neighborhood. In 2017, Southeast Los Angeles had a PM2.5 concentration of 12.1, compared to the California average PM2.5 concentration of 10.8 Although air quality continued to improve in Los Angeles from 2014 to 2017, the degree of improvement in Southeast Los Angeles's air quality trailed much less than the rest of the county. This suggests uneven air quality improvement within the region, at the expense of Southeast Los Angeles residents.
Research shows that a high pollution score correlates with poorer community health outcomes, such as cardiovascular disease, asthma, and childhood obesity, making Southeast Los Angeles residents especially vulnerable to these conditions. Latino/a populations in Los Angeles County have been found to be particularly susceptible to obesity. Roughly half (52%) of all students attending schools in Southeast Los Angeles neighborhoods experienced childhood obesity in 2018, compared to the average of Los Angeles County students at 37%. The Los Angeles County Department of Public Health reports that overweight children experience more asthma symptoms than non-obese children, and obesity can even cause asthma, compounding the health effects of pollution in Southeast Los Angeles. 
Neighborhood Access to Parks and Food
While environmental factors such as air pollution impact health outcomes, other physical surroundings play a significant role in community health as well. For example, parks offer opportunities for fresh air and exercise, and can alleviate issues caused by pollution since trees help filter out atmospheric pollutants. 
Areas such as Southeast Los Angeles can be densely populated and access to recreational spaces are hard to find, especially in low-income areas. According to the 2016 LA County Park Needs Assessment, Los Angeles County on average has 1,000 people per 3.3 acres of park. While over half of Southeast Los Angeles residents (57%) live within half a mile walking distance of a park, Southeast Los Angeles had three times less recreational space than the rest of Los Angeles County with only 1 acre of park per 1,000 people.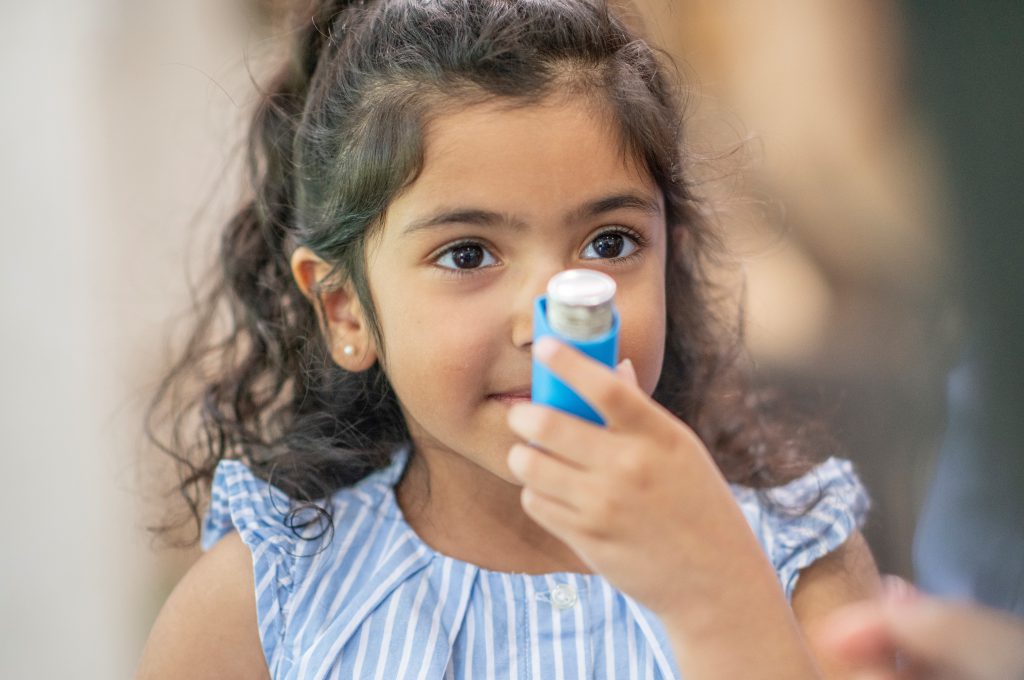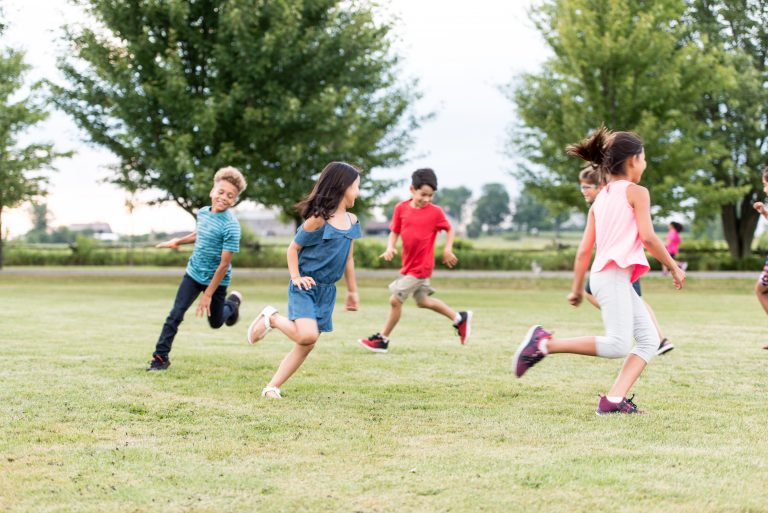 Additionally, grocery stores are an important neighborhood amenity for community access to healthy foods. According to the US Department of Agriculture (USDA) Food Access Research Atlas in 2019, 38% of the Los Angeles County population on average had low grocery store access. In Southeast Los Angeles specifically, roughly one in five people (20%) do not live within one mile of a grocery store. Although the Southeast has greater access to grocery stores in comparison to LA County as a whole, it still means that 84,000 residents in Southeast Los Angeles qualify as having "low grocery store access." With less access to grocery stores, this can mean a lack of fresh produce and healthy food options, these disparities in food access can impact life expectancy and one's quality of life.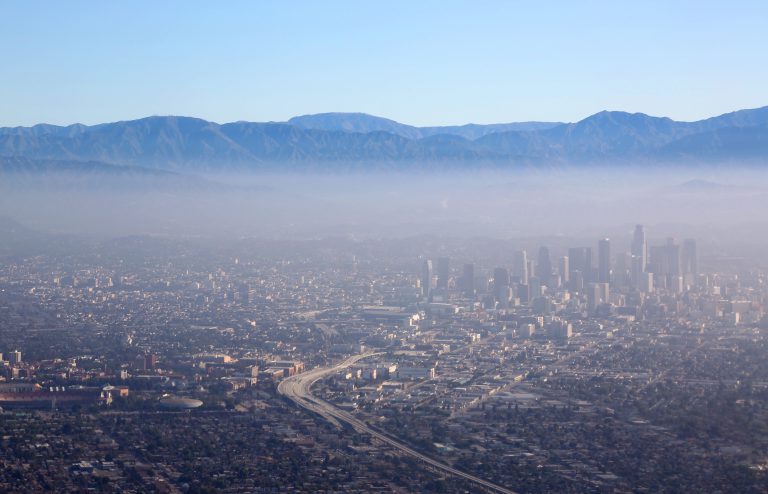 Though the overall environmental quality and health of an area may tell one story, effective policy must reflect a nuanced examination of the multiple factors and complexities impacting health and environmental quality of a particular community. The Southeast Los Angeles region of LA County offers one particular snapshot of the environmental and health challenges confronting Latino/a communities. Alliance for Better Community (ABC) is a founding and active member of the Southeast Los Angeles (SELA) Collaborative. A network of organizations working together to strengthen SELA communities, build collective power and drive regional systemic change. Organizations within the collaborative have continued to work together to address issues of environmental quality and neighborhood wellbeing within the Southeast.
In addition, ABC has provided key recommendations for improving health outcomes among the Latino/a community in Los Angeles County. ABC's Latino/a Scorecard provides a roadmap to improve the wellbeing of Latino/a communities in Los Angeles. The report notes the following recommendations that can help reduce the disparities in health outcomes in Southeast Los Angeles: 
"Develop healthy environments for Latino/as that promote livable communities" which includes access parks, green spaces, healthy food and clean air; 

Declare racism and discrimination due to xenophobia as "public health crises" at the county and state level; and

 "Increase community health education programs" to support health literacy and reduce obesity
Sources

Alliance for a Better Community. (2021). The Latino/a Scorecard Report: A Policy Roadmap for Transforming Los Angeles. https://afabc.org/how-we-do-it/latino-scorecard/
Alliance for a Better Community. (n.d.). Alliance for a Better Community. Alliance for a Better Community. Retrieved September 1, 2021, from https://afabc.org/.
California Air Resources Board. (n.d.). iAdam: Air Quality Data Statistics. California Air Resources Board. Retrieved September 1, 2021, from https://www.arb.ca.gov/adam
California Office of Environmental Health Hazard Assessment. (n.d.). Scoring & Model. OEHHA. Retrieved September 1, 2021, from https://oehha.ca.gov/calenviroscreen/scoring-model.
City of Los Angeles Public Health. (2014). Breathing Easy? Child Asthma in Los Angeles County. http://publichealth.lacounty.gov/docs/HealthNews/Child_Asthma_2014.pdf
Greenfield, B. K., Rajan, J., McKone, T. E. (2017). A multivariate analysis of CalEnviroScreen: comparing environmental and socioeconomic stressors versus chronic disease. Environ Health 16 (1), 131. doi: 10.1186/s12940-017-0344-z.
Holifield, R. (2001). Defining Environmental Justice and Environmental Racism. Urban Geography 22 (1), 78-90. DOI:10.2747/0272-3638.22.1.78.
Los Angeles County Department of Parks and Recreation. (2016). Los Angeles Countywide Comprehensive Park & Recreation Needs Assessment: City of LA Southeast Los Angeles. https://lacountyparkneeds.org/wp-content/root/FinalReportAppendixA/StudyArea_163.pdf
Rodriquez, M., Zeise, L. (2017). CalEnviroScreen 3.0. California Environmental Protection Agency and California Office of Environmental Health Hazard Assessment. https://oehha.ca.gov/media/downloads/calenviroscreen/report/ces3report.pdf.
United States Environmental Protection Agency. (n.d.). Particulate Matter (PM) Basics. EPA. Retrieved September 1, 2021, from https://www.epa.gov/pm-pollution/particulate-matter-pm-basics.
US Department of Health and Human Services. (n.d.). Social Determinants of Health. Healthy People 2030. Retrieved September 1, 2021 from, https://health.gov/healthypeople/objectives-and-data/social-determinants-health.
Winter, P.L., Padgett, P.E., Milburn, L.S., Li, W. (2019). Neighborhood Parks and Recreationists' Exposure to Ozone: A Comparison of Disadvantaged and Affluent Communities in Los Angeles, California. Environmental Management 63, 379-395. https://doi-org.libproxy2.usc.edu/10.1007/s00267-019-01140-3
Cover Photo: Photo courtesy of Istock/Rene Der gregorian
Photo 1: Photo courtesy of Istock/Mystockimages
Photo 2: Photo courtesy of Istock/FatCamera
Photo 3: Photo courtesy of Istock/Fat Camera
Photo 4: Photo courtesy of Istock/yenwen