Variable Definitions:
Cash Public Assistance Income: The percentage of households receiving General Assistance or Temporary Assistance to Needy Families (TANF) in the past 12 months
Food Stamp/SNAP Benefits: The percentage of households receiving assistance from the Supplemental Nutrition Assistance Program (SNAP) in the past 12 months
Supplemental Security Income: The percentage of households receiving SSI benefits (a program for the elderly or people with blindness or a disability) in the past 12 months
Source:
American Community Survey, 5-year estimates, Table DP03
Years Available:

2010, 2011, 2012, 2013, 2014, 2015, 2016, 2017, 2018, 2019, 2020, 2021
*Note: Each year of available data shown above is a 5-year estimate, or an average of data collected over a five year period. 5-year estimates are used to increase the reliability of the data at small geographies like neighborhoods and census tracts. The years shown on the NDSC map represent the final year of the five year average (e.g. "2010" represents 2006-2010 data, "2011" represents 2007-2011 data, and so on). For the most impactful comparison of data over time, the ACS recommends comparing non-overlapping years (e.g. 2010-14 with 2015-19).
Why are these variables important to measure?
Public assistance helps the most vulnerable people in our society. Understanding the rates at which households are receiving public assistance in any of these forms is fundamental to identifying regional inequities and designing solutions to alleviate poverty. 
Cash Public Assistance Income
Cash public assistance includes General Assistance (also called General Relief), which provides benefits to adults without children, and Temporary Assistance to Needy Families (TANF), which provides benefits to families with children.
Policies for General Assistance vary by state and sometimes by county. Los Angeles County provides General Assistance (a maximum of $221 a month) to adults who don't qualify for state or federal assistance. General Assistance may be time limited for individuals who are deemed able to work, and participation in employment services and substance use screenings, and criminal background checks are usually required to receive funds.
TANF (called CalWORKs in California) is a program administered by state governments that provides cash aid and services to needy families to help pay for housing, food, utilities, clothes and medical care. States have flexibility to design their own programs, including the type and amount of assistance payments and rules for eligibility. In California, the amount a family receives is dependent on the number of people in a family, the monthly family income, and special needs of any family members.

Food Stamps/SNAP Benefits
The Supplemental Nutrition Assistance Program (SNAP) – called CalFresh in California – provides monthly food benefits to individuals and families with low incomes to help them afford more nutritious food. SNAP provides an essential hunger safety net in every state. The program issues monthly cash benefits on an Electronic Benefit Transfer (EBT) card, which can be used at any grocery store or farmers market who accepts EBT cards. The monthly amount an individual or family receives is dependent on their household size, income and other expenses such as housing and utilities.
Supplemental Security Income
Supplemental Security Income (SSI) is a federally-run program that provides cash assistance (between $900 and $1000 per month) to people who are blind, disabled or elderly and who have little or no income. In California, qualifying individuals also receive a smaller payment from the state government to supplement the money the receive from the federal government. Unlike Social Security Income, which Americans pay into throughout their lives, there are no previous work requirements to receive SSI.
Citations:
"American Community Survey and Puerto Rico Community Survey 2017 Subject Definitions." United States Census Bureau: American Community Survey, 2017. Link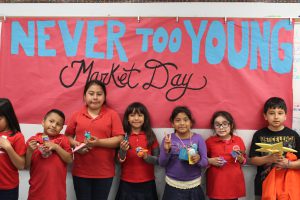 The Value of Economics Many people view economics as the specialized domain of academics and professionals, but economics can be applied to a wide swath
Read More »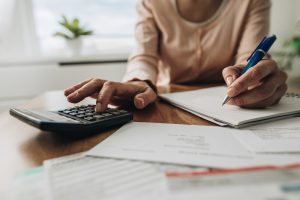 Health & Wealth Beyond genetics, many factors affect our health – some are related to personal behaviors and lifestyle choices, but others are connected to
Read More »