Mental Health in Historic Filipinotown
Content Warning: The following reading includes a discussion on content that may be triggering for some readers. Topics include self-harm and suicide, anxiety, mental health challenges, physical assault, harassment, violence, anti-Asian discrimination and hate crimes, and racism.
Filipino* migrants began arriving in Los Angeles in the early 20th Century where they formed a growing community near Downtown. 'Little Manila,' as it was known, gave Filipino immigrants a warm welcome and a helping hand as they found their footing in a new country. By the 1930s, there were over 6,000 Filipinos in Los Angeles. In the 1950s, as the city embarked on large urban renewal projects Downtown, many Filipino Americans were forced to relocate. Many settled in the Temple-Beverly corridor where they bought homes and opened businesses. 'Historic Filipinotown' became the epicenter of Filipino cultural, religious, and social life in Los Angeles as churches, community organizations, and nonprofits sprang up to serve the growing Filipino diaspora.
*Filipino is used throughout to refer to Pilipino, Filipinx, Filipina, Pinxy, Pinay, Pinoy, Filipinx/a/o American and descendants of the Philippines and of the diaspora in the United States. It is meant to be inclusive of all genders, migration and immigrant experiences, languages, generations and multi-ethnic/racial identities.
Historic Filipinotown:

The neighborhood is bounded on the west by Hoover Street, on the east by Glendale Boulevard, on the north by the 101 Freeway and on the south by Beverly Boulevard.
In 2002, the City of Los Angeles officially designated 'Historic Filipinotown' as a district of the city, commemorating the history, settlement, and contributions of Filipinos in the area. Today it is one of six Asian American neighborhoods in Los Angeles. The others include Chinatown, Little Tokyo, Little Bangladesh, Koreatown, and Thai Town.

Ethnic minorities were often barred from owning property in large swaths of the city and historically, these districts were places of solace and support for Asian Americans in a segregated city rife with entrenched racism. Research has shown that the sense of community created in these neighborhoods around ethnic identity is associated with lower risk of suicide and predicts greater resilience when confronted with racial discrimination. In spite of this sense of community historic towns have cultivated for their residents, second and third-generation Asian Americans living in these communities have grappled with adhering to traditionalist cultural values and the monolithic expectations associated with them. The negative stigma surrounding mental health issues in the Asian American community, coupled with a general culture of emotional suppression, has proven to have adverse mental health effects on Asian Americans, especially for Southeast Asian American populations like the Filipino American community.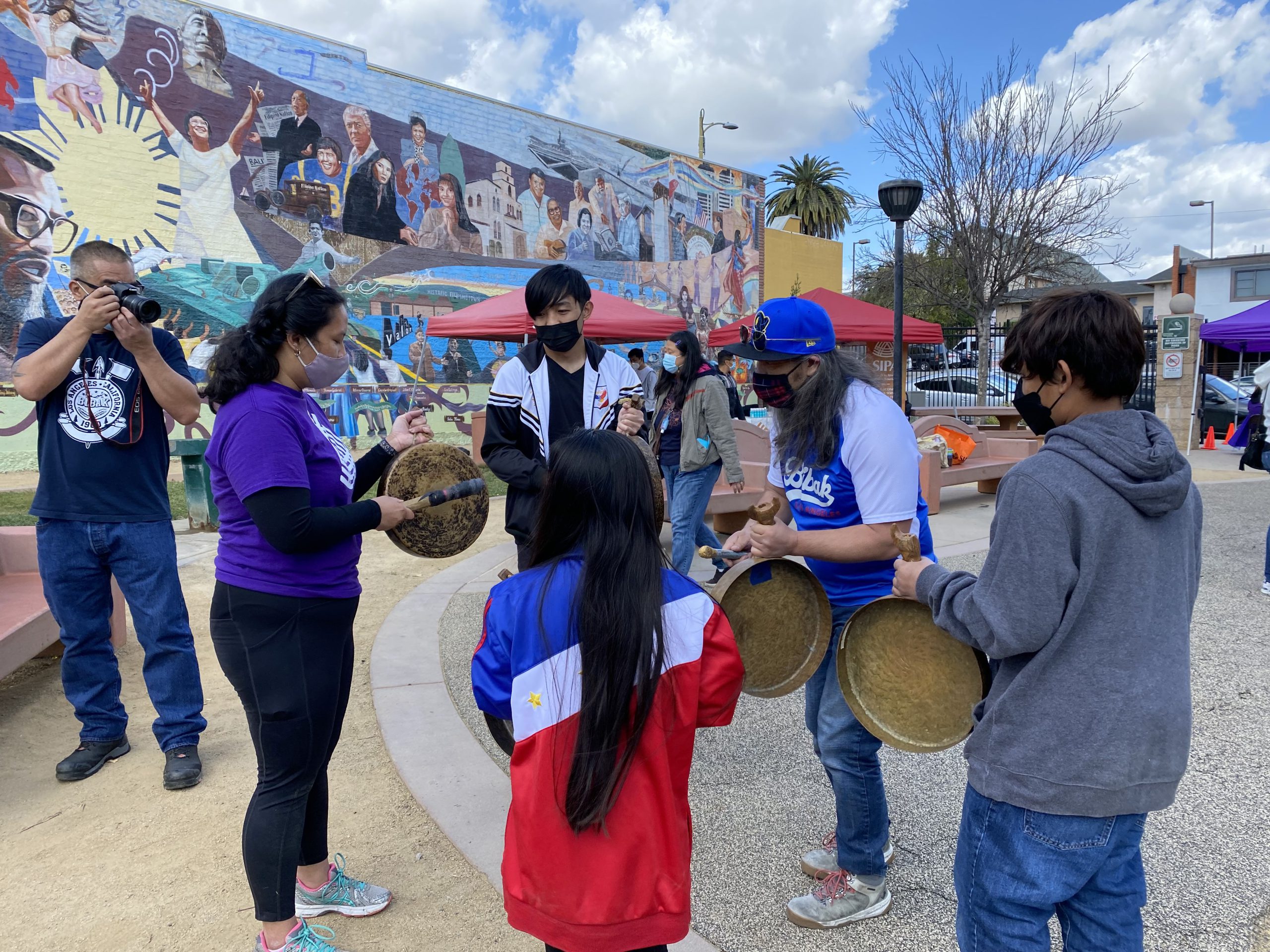 Mental Health Among Asian Americans
Generally, Asian American communities are less likely to seek mental health services. While the overall rate of mental health care utilization, in general, is lower for people of color compared to white people, Asian Americans have the lowest utilization rate of all communities of color. According to the US Department of Health and Human Services, only 7% of Asian American adults utilized mental health services in 2019, compared to almost 20% of the white population. The 2021 Mood Disorder survey found that among those with mood disorders, Asian people were most likely to describe their mental health as 'poor.' Among Asian Americans aged 20-24, suicide is the leading cause of death, as suicide accounts for approximately 33% of deaths in that age group. For comparison, that number is 21% for non-Hispanic white people, 15% for Latina/o people, and 10% for Black people. Data from the Centers for Disease Control and Prevention Youth Risk Behavioral Surveillance System found that suicidal thoughts are more common particularly among adolescent Filipina women, in juxtaposition to any other women of color, as they also experience greater risk for suicide attempts when compared to other ethnic subgroups. 
Unique Challenges for Asian American Communities
Asian American communities face a unique bind when it comes to experiencing racism and discrimination in America. The "model minority" myth portrays Asian Americans as a docile, highly intelligent, upwardly mobile cohort that achieves success through their innate talent and supreme work ethic, but this narrative is destructive on many fronts. Characterizing Asian American people as a monolith invalidates the diverse perspectives, histories, and needs of 22 million people. It suggests that Asian Americans have achieved the American Dream and therefore do not face systemic oppression like other minority groups, when in fact, many Asian Americans have immigrated from countries ravaged by war, colonialism, and political turmoil and have even come to inherit 'intergenerational trauma.' Thus, perpetuation of the model minority myth essentially drives a wedge between Asian Americans and other people of color, making it difficult to build solidarity and collectively combat white supremacy. 
Expectations of the model minority myth also intersect with the cultural dynamics of Asian American communities and families, which influences how they experience mental health issues. Oftentimes for Asian American youth, striving for good grades, engaging in approved romantic relationships, and acquiescing to parental wishes is imperative. An acculturation gap exists between older and younger more 'Americanized' generations as more traditional values of many Asian cultures stress interdependence and family, while Western worldviews typically value individuality and independence. Asian American youth may find it challenging to balance these two opposing perspectives, but admitting to mental health challenges can be seen as weakness, which leaves many of them to suffer in silence instead. When citing reasons for forgoing mental health treatment, Asian Americans are the racial/ethnic group most likely to say "they didn't want others to find out" or had "fear of neighbors' negative opinions," according to a Substance Abuse and Mental Health Services Administration survey.
Moreover, given the insular nature of many ethnic enclaves like Historic Filipinotown, linguistic isolation is common in many Asian American households and operates as yet another obstacle to accessing mental health services. A household is considered 'linguistically Isolated' if no one in a household over the age of 14 speaks only English at home, or speaks English "very well" as a second language. Thirty-three percent of Asian American immigrant households in Los Angeles are linguistically isolated, making the Asian American community the most linguistically isolated racial group in the city.
Anti-Asian Violence
Although Asian American communities have been the targets of racially motivated violence since the 1800s, the COVID-19 pandemic has exacerbated the rates at which these acts of violence have been occurring. The concept of 'orientalism,' which intrinsically regards Asian people as "other" or "non-American," contributes to this culture of treating all Asian Americans as "forever foreigners," regardless of their immigration or citizenship status. President Trump's usage of anti-Asian rhetoric to describe the COVID-19 virus leaned on orientalist stereotypes and further legitimized existing anti-Asian sentiment in America. According to the Center for the Study of Hate and Extremism at California State University, the rate at which anti-Asian hate crimes in Los Angeles were reported to police rose by 114% in 2020. Between March 2020 and June 2021, over 9,000 anti-Asian incidents nationwide were reported to Stop AAPI Hate, a non-profit dedicated to tracking anti-Asian violence. In addition to physical and verbal assaults, there have also been increased rates of vandalism and property damage of Asian businesses, community spaces, and households. Fearing for their safety, many Asian Americans have encountered challenges to maintaining their mental health and experienced rising anxiety levels since 2019. Finding culturally appropriate care tailored to all of these unique social, political, religious, and linguistic realities is a challenge for Asian American communities.
SIPA: Search to Involve Pilipino Americans
One organization working within Historic Filipinotown and the broader Los Angeles community is Search to Involve Pilipino Americans (SIPA). SIPA has a 50-year history of providing programs to youth, families, and residents that address basic needs through a culturally and linguistically relevant lens. SIPA's mental health programs in particular seek to address cultural differences, bolster self-awareness, and de-stigmatize mental health care in the community.
SIPA operates a Mental Health Outreach Program that includes Psychoeducational programs, Mental Health First Aid training, identity-specific support groups, short-term counseling, and linkages to resources. During the pandemic, SIPA recognized the need to address the increased rates of anxiety, depression, and suicide ideation among Filipino teens and young adults. Dr. Joyce R. Javier, associate professor of Clinical Pediatrics at Keck School of Medicine, University of Southern California, who works closely with the Filipino community says, "In Filipino culture, particularly, there's a stigma associated with mental health issues."
After looking closely at the results from a community needs assessment they launched, in addition to another conducted by Dr. Melanie Sabado-Liwag called The FILLED Project, SIPA decided to expand its mental health work to include support groups for 9th graders, teens, genderqueer/non-binary and gender-nonconforming people, those experiencing grief, and those impacted by anti-Asian violence. SIPA continued its psychoeducational program, Mag Usap Mondays, which addresses cultural concepts like Utang na Loob (debt to others), Kapwa (oneness), and other values that impact Filipino mental health and well-being. During this time, SIPA also developed Walang Hiya: Without Shame, an 8-week high school curriculum that explores cultural identity and mental health.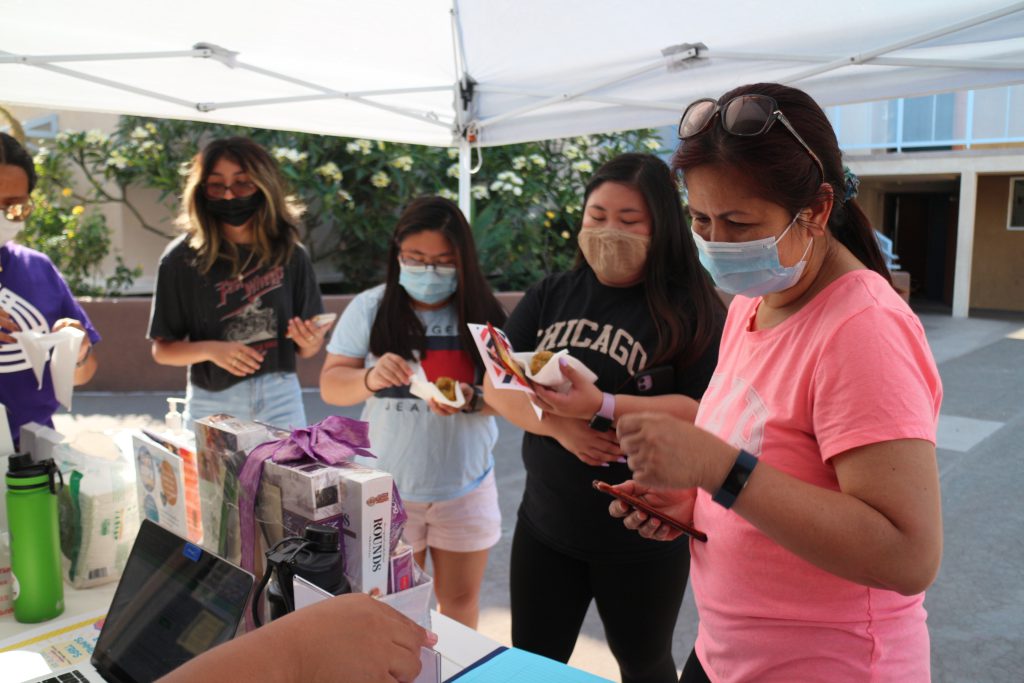 Virtual programming during the COVID-19 pandemic allowed SIPA to engage audiences not only in other states, but also in Guam, Costa Rica, and the Philippines. In 2021, SIPA served 2,400 people and plans to broaden its reach in 2023. SIPA has partnered with Meta Housing to open a well-being center on the other side of Temple Street in Historic Filipinotown, which will expand mental health and wellness services to local residents.
Sources

Ariapooran, S., et al. (2018). Individualism-collectivism, social support, resilience and suicidal ideation among women with the experience of the death of a young person. International Journal of Community Based Nursing and Midwifery, 6(3), 250–259. https://www.ncbi.nlm.nih.gov/pmc/articles/PMC6048008/
Blackburn, S. S. (2019, March 21). What is the Model Minority Myth? Learning For Justice. https://www.learningforjustice.org/magazine/what-is-the-model-minority-myth
Cai, J., Lee, R.M. (2022) Intergenerational Communication about Historical Trauma in Asian American Families. Adversity and Resilience Science. https://doi.org/10.1007/s42844-022-00064-y
Centers for Disease Control and Prevention. (2018, December 31). Deaths, percent of total deaths, and death rates for the 15 leading causes of death in 5-year age groups, by race and Hispanic origin, and sex: United States, 2017. https://www.cdc.gov/nchs/data/dvs/lcwk/lcwk1_hr_2017-a.pdf
Center for the Study of Hate & Extremism. (2020). Fact Sheet: Anti‐Asian Prejudice March 2020. https://www.csusb.edu/sites/default/files/FACT%20SHEET-%20Anti-Asian%20Hate%202020%203.2.21.pdf
Choi, Y., et al. (2020). Asian American mental health: Longitudinal trend and explanatory factors among young Filipino and Korean Americans. SSM Population Health, 10, 100542. https://doi.org/10.1016/j.ssmph.2020.100542
Gover, Angela R., Shannon B. Harper, and Lynn Langton. (2020). Anti-Asian hate crime during the COVID-19 pandemic: exploring the reproduction of inequality. American Journal of Criminal Justice, 45, 647–667. https://doi.org/10.1007/s12103-020-09545-1
Iwamasa, G. Y. (2012). Recommendations for the Treatment of Asian-American/Pacific Islander Populations. Asian American Psychological Association. https://www.apa.org/pi/oema/resources/ethnicity-health/asian-american/psychological-treatment
Javier J. R. (2018). The use of an educational video to increase suicide awareness and enrollment in parenting interventions among Filipinos. Asian American Journal of Psychology, 9(4), 327–333. https://doi.org/10.1037/aap0000144
Leading Asian Americans to Unite for Change. (2021). STAATUS index report 2021. LAAUNCH. https://uploads-ssl.webflow.com/5f629e7e013d961943d5cec9/6098a7be3d627168e03054da_staatus-index-2021.pdf
Li, Y., & Nicholson, H. L. (2021). When "model minorities" become "yellow peril": Othering and the racialization of Asian Americans in the COVID-19 pandemic. Sociology Compass, 15(2), 1-13.  https://doi.org/10.1111/soc4.12849
Stop AAPI Hate. (2021, August 12). Stop AAPI Hate National Report. Stop AAPI Hate. https://stopaapihate.org/wp-content/uploads/2022/03/22-SAH-NationalReport-3.1.22-v9.pdf
Substance Abuse & Mental Health Data Archive. (2018). National Survey on Drug Use and Health, 2018. Substance Abuse & Mental Health Data Archive. https://pdas.samhsa.gov/#/survey/NSDUH-2018-DS0001?column=NEWRACE2&results_received=true&row=MHRJOBS2&run_chisq=false&weight=ANALWT_C
U.S. Department of Health & Human Services. (2021). Mental and Behavioral Health – Asian Americans. U.S. Department of Health & Human Services Office of Minority Health. https://minorityhealth.hhs.gov/omh/browse.aspx?lvl=4&lvlid=54
Yang, K. G., et al. (2020). Disparities in mental health care utilization and perceived need among Asian Americans: 2012–2016. Psychiatric Services, 71(1), 21-27. https://doi.org/10.1176/appi.ps.201900126