Lessons Learned: Cash Payments for the Economically Distressed
Many residents of Los Angeles struggle to meet their basic needs such as food and safe housing on a daily basis, and the COVID-19 pandemic has only heightened these difficulties for many. College students are particularly vulnerable to being unable to pay for basic necessities due to the existing barriers to employment, combined with the economic downturn and lack of jobs caused by the pandemic. One possible solution to help this at-risk population better meet their basic needs is to provide emergency aid, frequently in the form of cash transfers. These payments ensure that in times of distress, vulnerable populations can meet their basic needs. Further, the lessons learned from cash payments to these at-risk populations can have wider applications for other innovative cash transfer programs like Universal Basic Income.
Food & Housing Insecurity Among College Students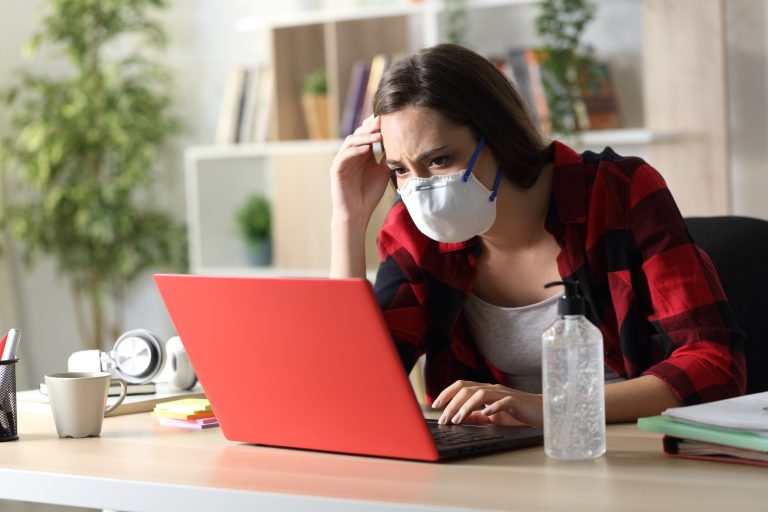 Although pursuing higher education is a privilege not available to everyone, contrary to popular belief, not all college students are in an economically stable position. In fact, food and housing insecurity are a serious issue among college students, particularly those attending community college. Los Angeles Community College District's Fall 2016 Student Background Survey revealed that 63% of students surveyed were food insecure, 55% were housing insecure, and 19% were experiencing homelessness. Another report from the Regents of the University of California Special Committee on Basic Needs found that, in 2020, 39% of University of California (UC) undergraduates had been food insecure during their enrollment, and, in 2016, 5% of undergraduate and graduate students had experienced homelessness. These percentages were even higher for students of color. Additionally, 64% of undergraduate students at UC schools were concerned about the effects of the COVID pandemic on their ability to meet basic needs. 
Experiencing housing and food insecurity as well as homelessness creates high barriers for academic achievement and graduation. The four-year graduation rate for UC students who experienced food insecurity and homelessness was 11% lower compared to those students that were food secure and housed, and the GPAs of food and housing insecure students were significantly lower as well.
Due to the time and energy commitment that is required of college students, it is difficult to balance studies with employment. Though jobs can help to alleviate financial burdens that students experience, there are emotional and mental tolls impacts of taking on school and work simultaneously. A study of Black college students found that those that pursue higher education while working are more susceptible to burnout, both at work and at school. Measures must be taken to ensure that college students are able to meet their basic needs without experiencing emotional and mental exhaustion. A Georgetown University study on low-income working students (both financially independent or otherwise) found that low-income students are more likely to work full-time and experience declining grades as a result. Furthermore, Black and Latino students were more represented among these workers, contributing to further racial inequity in a higher education system that is already fraught with disparities along racial and ethnic lines.
Emergency Aid for College Students
Given the high rates of food and housing insecurity experienced by some college students, emergency aid programs are intended to contribute to long-term academic achievement by addressing short-term financial emergencies that can derail students' studies. Such programs provide money for necessities such as food, rent, and bills, so that students are not forced to take on additional jobs or work longer hours while enrolled in school.
In 2019, the Leonetti O'Connell Family Foundation established a pilot program providing emergency aid for income-qualifying undergraduate students at the University of Southern California (USC) and the Los Angeles Community College District (LACCD). According to a program evaluation by the USC Price Center, the pilot program proved to be a success, especially for those that were sent money directly. Students reported that the program relieved emotional and monetary stress, which then allowed them to focus on school and continue their education without having to take additional measures that may have prevented them from completing their degrees.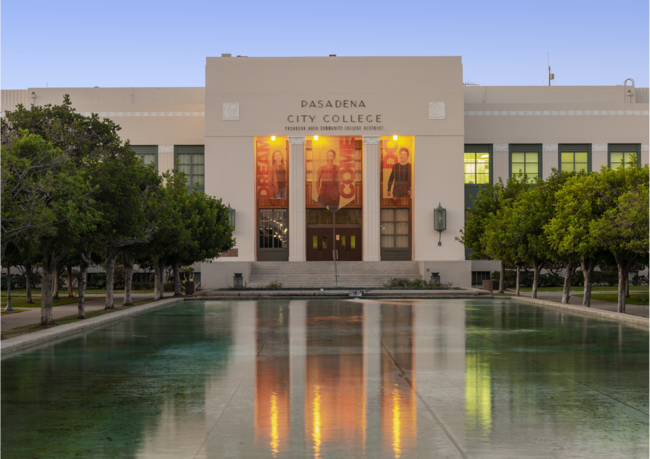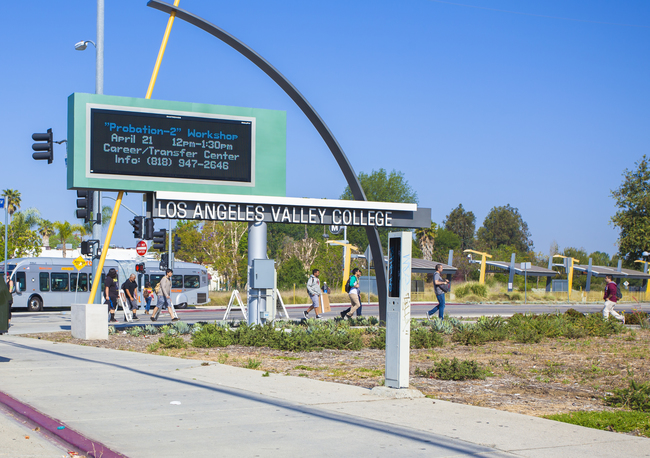 Applying Lessons: Universal Basic Income
Although certain groups like students have traditionally faced unique struggles with maintaining employment, the COVID-19 pandemic has exemplified how precarious the job market can be for millions of people from differing backgrounds and sectors relatively instantly. Although there is often political resistance to providing direct cash payments to individuals for fear that they will spend the money irresponsibly, evaluations of such programs for students and unhoused people have found that people in precarious situations can be trusted to decide how to spend cash to best meet their needs.
Universal Basic Income programs seek to expand the idea of cash payments to a more general population. Such programs are being piloted in a few locations across the U.S., and studies have shown that universal basic income benefits both individuals and communities, and that it has a positive impact on school enrollment and attendance as well as the alleviation of wealth inequality.
One such local program is the Compton Pledge Program, where 800 low-income residents in Compton (which has a total population of just under 110,000) will be offered $300 to $600 a month for two years. Inspired by a similar program in Stockton, CA, the Compton Pledge aims to use universal basic income as a form of reparations, helping to alleviate systemic economic and racial injustices and target vulnerable populations. This includes formerly incarcerated people who are denied welfare, as well as undocumented and unbanked people. Additionally, over 65% of Compton's population consists of immigrants who are not naturalized citizens and are thus considered high risk borrowers. These residents are particularly susceptible to predatory lending institutions that require extreme loan terms; the Compton Pledge could assist these community members with their financial woes without the need to engage with lenders.
Results from the program in Stockton, CA found that those receiving basic income were able to find employment more successfully when compared to a control group that did not receive the income. These programs would also help to assuage stigmas associated with welfare and food stamps, as well as eliminate oversights such as work requirements or conditions that the money be spent on specific items. The County of Los Angeles is considering a similar program.
Emergency aid and cash payments are, on balance, an effective way to prevent students and other vulnerable populations from experiencing additional financial hardship. Though these programs are effective ways in which to alleviate temporary financial stresses, it is important to note that they are not long-term solutions. Because these measures are one-time payments, they can only do so much to ease persistent financial problems. Those experiencing economic hardships are capable of spending their money responsibly. More consistent measures such as universal basic income that allow the financially vulnerable the freedom to spend their money as they see fit must be taken to alleviate systemic inequalities.
Sources

Bidadanure, J., Kline, S., Moore, C., Rainwater, B., & Thomas, C. (2018). Basic Income In Cities: A guide to city experiments and pilot projects. National League of Cities Basic Income Lab. https://basicincome.stanford.edu/uploads/BasicIncomeInCities_Report.pdf
Broslawsky, A. (n.d.). Cash Payments to People Experiencing Homelessness. Homelessness Policy Research Institute. https://socialinnovation.usc.edu/wp-content/uploads/2021/05/Cash-Payments-Lit-Review_final.pdf
Carnevale, A. P. & Smith, N. (2018). Balancing Work and Learning: Implications for Low-Income Students. Georgetown University Center on Education and the Workforce, McCourt School of Public Policy. https://1gyhoq479ufd3yna29x7ubjn-wpengine.netdna-ssl.com/wp-content/uploads/Low-Income-Working-Learners-FR.pdf
Cosgrove, J. (2021, May 13). L.A. County considering $1,000 for 1,000 residents in basic income program. Los Angeles Times. https://www.latimes.com/california/story/2021-05-13/l-a-county-considering-1-000-for-1-000-residents-in-basic-income-program
Desai, M. S., Parayitam, S., Khosrovani, M., Desai, K. J. (2018). Experiencing Burnout by African-American College Students Who Hold Employment. SAM Advanced Management Journal, 83 (3), 17-29. https://link.gale.com/apps/doc/A596575956/AONE?
Fund for Guaranteed Income. (n.d.). Compton Pledge. https://comptonpledge.org/
Hasdell, R. (2020). What We Know About Universal Basic Income: A Cross Synthesis of Reviews. Stanford Basic Income Lab. https://basicincome.stanford.edu/uploads/Umbrella%20Review%20BI_final.pdf
Hasdell, R., Bidadanure, J., & Gonzalez, S. B. (2021). Healthy Communities and Universal Basic Income: A Conceptual Framework and Evidence Review. Stanford Basic Income Lab. https://basicincome.stanford.edu/uploads/healthy-communities_ubi-paper_final.pdf
Los Angeles Community College District (n.d.). Survey on Food & Housing Insecurity: LACCD Results, Fall 2016. http://www.laccd.edu/Documents/NewsDocuments/LACCD-HOPE-LAB-Survey-Results.pdf
Olson, H., Cornelious, K., Carbonneau, R., Ciudad-Real, V., Rosen, J., Barboza-Wilkes, C., Lee, H., Painter, G. (2021). An Evaluation of the Emergency Aid Programs at the University of Southern California and Los Angeles Community College District. USC Price, Sol Price School of Public Policy, Sol Price Center for Social Innovation. https://socialinnovation.usc.edu/wp-content/uploads/2021/05/USC-Price-Emergency-Response-REPORT_FINAL_authorship.pdf
Regents of the University of California Special Committee on Basic Needs (2020). The University of California's Next Phase of Improving Student Basic Needs. University of California. https://regents.universityofcalifornia.edu/regmeet/nov20/s1attach.pdf
Photo Attributions
Cover Photo: Photo courtesy of Istock/benedek
Photo 1: Photo courtesy of Istock/Pheelings Media
Photo 2: Photo courtesy of Istock/Angel Di Bilio
Photo 3: Photo courtesy of Istock/LPETTET