Health & Wellness in the Magnolia Community
What would it take to have the 20,000 children living in the neighborhoods within the 5-square miles of the Magnolia community to break all records of success in their education, health, and the quality of nurturing care and the economic stability they receive from their families and community?
This question guides the work of the Magnolia Community Initiative (MCI), a network of the county and city departments, community businesses and nonprofits working to strengthen social connectedness and access to resources in Magnolia neighborhoods. MCI also engages resident leaders who contribute to the community by building partnerships with other residents and connecting them to needed resources to improve the quality of life in the Magnolia area. 
The Magnolia area is home to over 100,000 residents, spanning across 500 blocks in parts of Adams Normandie, University Park, Pico Union, Downtown LA, and Historic South Central.  According to 2016 American Community Survey estimates, just 12% of Magnolia residents are homeowners, and the median income in the area is $30,585 – roughly half of the County average.
Magnolia neighborhoods are home to a young, diverse population. Sixty percent of the population is younger than 35, including over 20% under the age of 18 (as of 2016 estimates). Almost 90% of the population identify as people of color.  The racial/ethnic makeup of the community is shown in the chart to the right.  
Magnolia is also home to a large immigrant population.  Half of the population are immigrants, and 71% of the immigrant population does not have citizenship status (this could include both those with green cards or visas and those who are undocumented).
Health in Magnolia Neighborhoods
Every other year, MCI conducts a resident survey in a portion of the Magnolia neighborhoods (referred to as "focus area" throughout the data story) to get a nuanced picture about the well-being of the community that they serve.  In the 2017 survey, healthcare emerged as an important issue for residents in that area.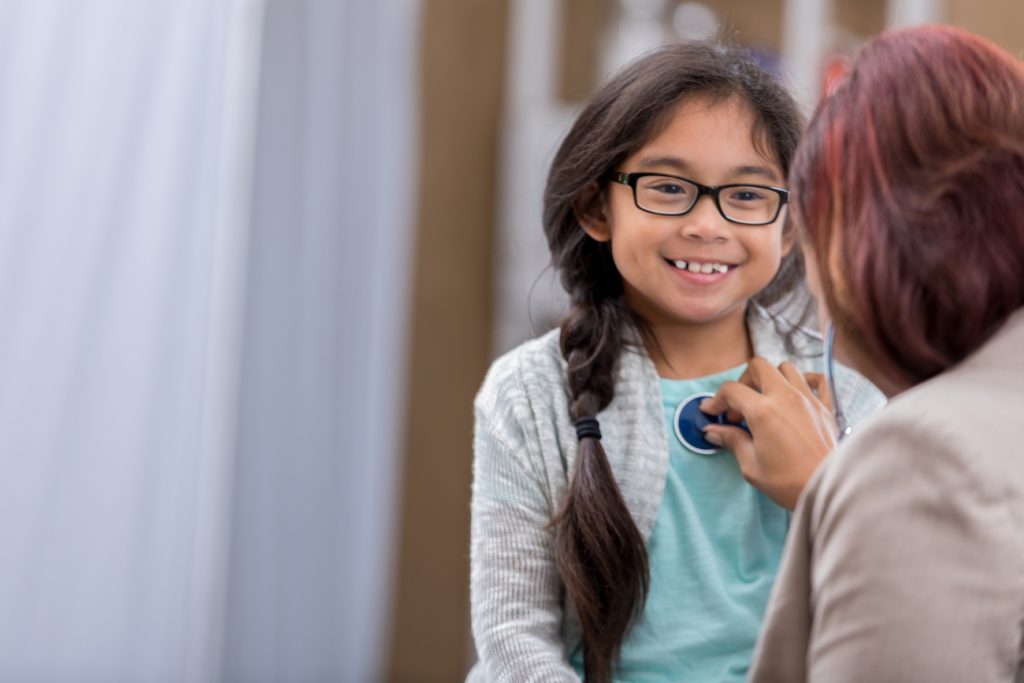 Access to Insurance
In the 2017 MCI survey, almost 62% of residents reported that they were concerned about healthcare insurance and access in light of potentially changing national policies.  Further, just over a quarter of residents responded that they could not get medical care when they needed it.  One reason for heightened concern and reduced access to medical care could be lack of health insurance. In the focus area, 49% of the population lacked insurance as of 2012 ACS estimates. By 2016 estimates, the uninsured population decreased to 34%.  Despite this decrease, the uninsured rate in the focus area remains significantly higher than the uninsured rate in both Los Angeles County (16%) and the United States (12%).  According to a 2012 study by Families USA, people without health insurance pay more for their medical care than the insured, and they are also five times less likely to have a usual source of medical care outside of the emergency room than insured people.
Safe Outdoor Spaces & Childhood Health
While insurance and medical care are important components of health, there are many other factors that affect health and well-being. For example, exercise plays an important role in both physical and mental health. The CDC reports that regular physical activity is one of the most important aspects of maintaining health and can reduce the risk of diseases like cardiovascular disease, depression, obesity, and even some types of cancer.
For households who cannot afford to purchase a monthly gym membership, streets and parks are some of the only available spaces for physical activity. Like much of South and Central Los Angeles, the Magnolia neighborhoods have extremely limited parks and green space – with just .25 acres of parks per 1000 people. Further, only 39% of residents who completed MCI's survey reported that they feel safe walking around after dark most of the time, and just 33% felt their street was a safe place for their children to play.
The lack of park access combined with poor perceptions of neighborhood safety likely limit where children can play outdoors, which may be having an impact on their health.  Each year, 5th, 7th, and 9th graders take a Fitnessgram test that measures their overall health, including body mass index – a common indicator of healthy weight. According to the 2017 test results, 47% of students in the focus area were not considered to have a healthy weight.  Overweight and obese children are at a higher risk for many chronic health issues – including heart disease, diabetes, asthma, and cancer – both during their childhood years and throughout their adult lives.
Although residents in Magnolia neighborhoods face challenges related to health, they have a strong network of support both institutionally through the MCI network and personally through their families and neighbors.
Champions of Tomorrow
In 2017, the Children's Bureau of Southern California – one of the organizations in the MCI network – launched the Champions for Change program aimed at reducing the prevalence of obesity in and around Magnolia neighborhoods. The program focuses on increasing healthy food intake by providing classes on cooking, reading food labels, shopping on a budget, and growing fruits and vegetables. Champions for Change is also promoting physical activity by providing events and opportunities centered around exercise in early childcare centers, schools, faith based organizations, corner stores, and parks.
The Champions for Change program is an example of how MCI used data to create change in their community.  They paired their local survey responses with state data to identify a connection between access to resources and health. Based on the information they found, they created a program to address the specific needs of their community.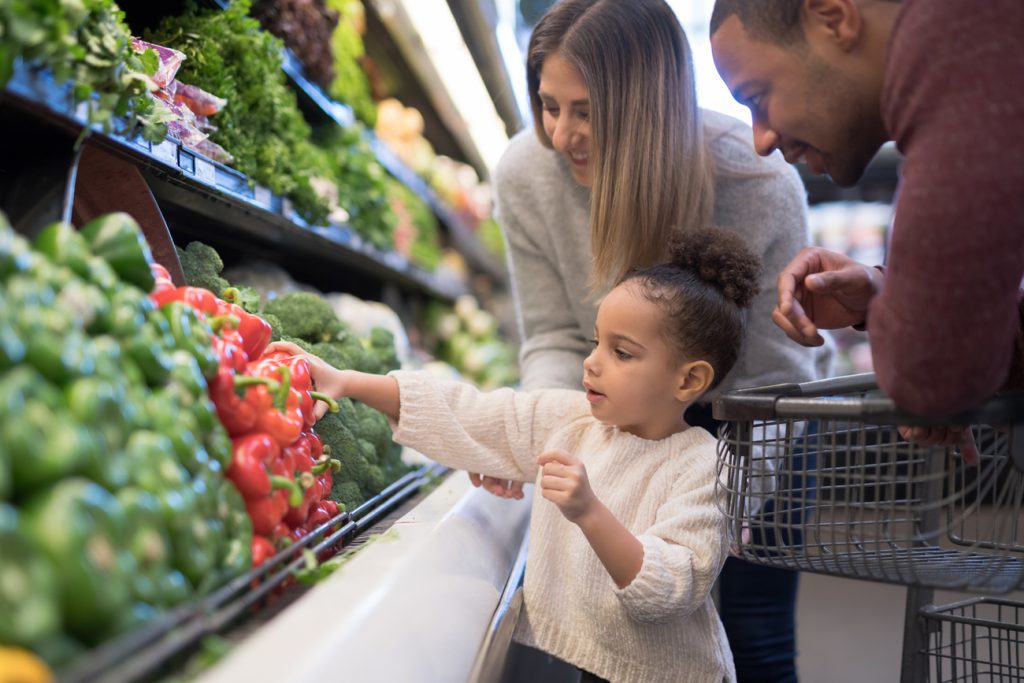 St. John's Well Child & Family Center
In addition to promoting a healthy lifestyle, organizations in the MCI network are working to increase access to medical care.  St. John's Well Child and Family Center is a community health clinic providing free and low-cost healthcare to traditionally underserved communities.  They provide an array of services including medical, dental and mental healthcare; case management; and insurance enrollment.  St. John's has a clinic location in the Magnolia Place Community Center  – a building housing a number of MCI network partners in the heart of the Magnolia area.
Magnolia Residents
While the MCI network of organizations provides many valuable resources for Magnolia neighborhoods, residents of the community also support and help one another. For example, nearly 70% of survey respondents with young children reported that they had someone to turn to for emotional help with parenting.  Nearly 60% of surveyed parents reported being active in their child's school.
MCI is still working towards their goal of helping the children of Magnolia break all records of success in their health. They are using data and innovative partnerships involving government, businesses, universities, nonprofits, and most importantly – community members. This group operates together by not only overcoming challenges around income and health, but also by leveraging the community's unique strengths, diverse perspectives, and the resiliency of residents.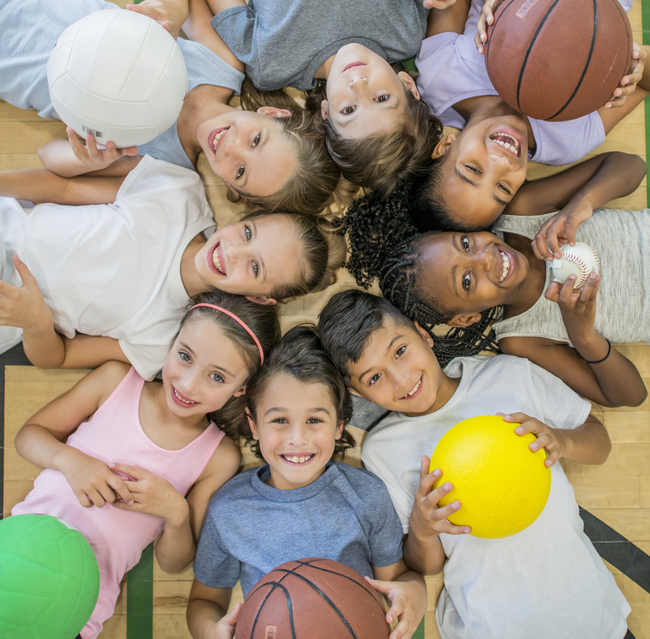 Sources

Centers for Disease Control and Prevention. "Physical Activity and Health." 13 Feb. 2018.
Families USA. "Dying for Coverage: The Deadly Consequences of Being Uninsured." 2012.
Segal, Laura; Alejandra, Martin; & Rayburn, Jack. The State of Obesity: 2016. Trust for America's Health. September 2016.
Photo Attributions
Cover Photo: Photo courtesy of Istock/Peopleimages
Photo 1: Photo courtesy of Istock/SolStock
Photo 2: Photo courtesy of Istock/Art Wager
Photo 3: Photo courtesy of Istock/PamelaJoeMcFarlane
Photo 4: Photo courtesy of Istock/SDI Productions
Photo 5: Photo courtesy of Istock/FatCamera
Photo 6: Photo courtesy of Istock/monkeybusinessimages
Photo 7: Photo courtesy of Istock/Wavebreakmedia
Photo 8: Photo courtesy of Istock/FatCamera
Photo 9: Photo courtesy of Istock/FatCamera