Computer & Internet Access Gaps for Students During COVID-19
COVID-19 has affected millions of people and has restructured the way we interact with the world around us, including making it unsafe to go out in public and even be around loved ones. Los Angeles County has taken the COVID-19 threat seriously and began imposing restrictions on movement and public gatherings in the second week of March. View COVID-19 cases in Los Angeles County by neighborhood, race/ethnicity, and over time here.
Los Angeles Unified School District (LAUSD) and other districts across the county have chosen to follow state guidelines and close their doors in the hopes of protecting children and their families from the virus' spread. LAUSD schools initially announced a two-week closure starting March 13th but on March 23rd, LAUSD superintendent Austin Beutner announced schools would be closed until at least May 15th. Parents, community members and district employees have all expressed concern for how children will receive the same level of education on their own at home when not all students will have the same access to resources.
One way that differing access to resources shows up in education is through what is known as the "homework gap." The homework gap refers to the unequal access students have to technological resources necessary to complete homework. Students without access to a computer or the internet, especially in high school when assignments like research papers necessitate the use of such technology, do not have the same ability to complete homework that requires those resources. These students miss out on valuable learning time, which is partially responsible for the gap we see in performance between these students and their more well-resourced counterparts. LAUSD estimates that 25% of their students lack access to the internet.
The reasons for this lack of access largely vary by where a student lives. Research shows that in rural areas, the reason is a lack of infrastructure in order to provide these technologies. In urban areas, cost is a bigger reason. According to a Pew Research analysis of 2015 American Community Survey Data, 15% of U.S. households with school-age children do not have access to high-speed internet and the majority of those households are low income. The same survey reported that one-in-three households with children ages 6 to 17 making below $30,000 annually do not have internet access, compared with just 6% of similar households earning $75,000 or more annually. Black teens are also especially effected by the lack of access, with one-in-four Black teens reporting they sometimes have difficulty completing assignments due to a lack of access to technology. This unequal access contributes to the historic opportunity gap between wealthier whiter students and low income students and students of color.
The Homework Gap and COVID-19
With COVID-19 shutting schools for well over a month, school districts and community members around the country are being reminded of this unequal access to technology. Most schools have been forced to transition to online distance learning which requires access to an internet connection and a computer. Now, the homework gap will be affecting much more than homework. Students without access to the internet or a computer will also miss out on in-class lesson time if they are unable to access virtual classrooms or pre-recorded lessons. With public libraries also closed, there are not many options for students to access these resources for free.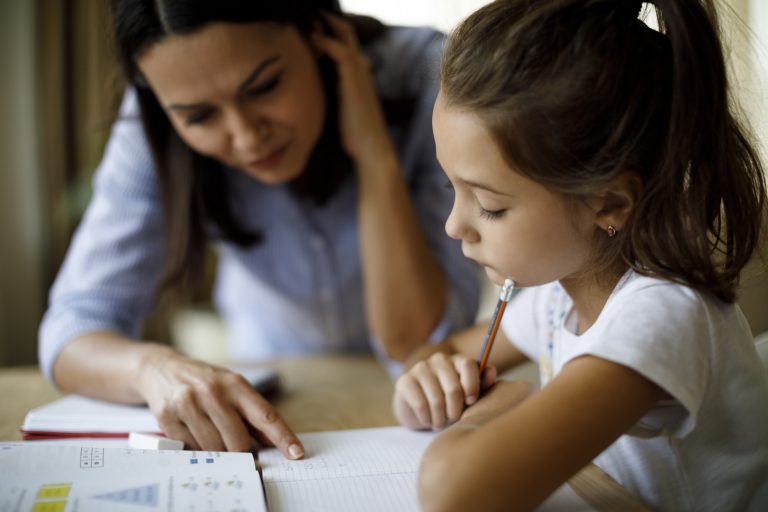 Community & Internet Access in Los Angeles
While students living in LA County, unlike students living in more rural areas, have access to the infrastructure necessary to obtain technological resources, there are still neighborhoods where as many as 30% of households do not have an internet connection. Across the county an average of 18% of households lack internet access and 10% lack home computers.
Hover over the neighborhoods below to see the rate of households without computer access. Click on the second header to view the map of households without internet access.
If students do not have internet or a computer at home, they may have a smartphone that will enable them to access their learning content. However, research shows that smartphone-only users can run into a number of issues including caps on the amount of data they can access, and difficulty reading content when it was not designed for use on a smartphone.
Low-income families of color in Los Angeles County who are already negatively affected by the unequal educational and employment opportunities made available to them, are the communities most affected by this lack of technological resources. As a report by the Program for Environmental and Regional Equity describes, according to 2018 ACS data of LA County, 36% of Latino students, 36% of Native American students, and 31% of Black students lack access to high-speed internet and a computer at home, compared with only 11% of white students.
Hover over the circles on the chart below to see the rate of households without internet access, rate of Black or Latinx residents, and households living below the poverty line in a specific neighborhood.
Efforts to Equalize Access to Distance Learning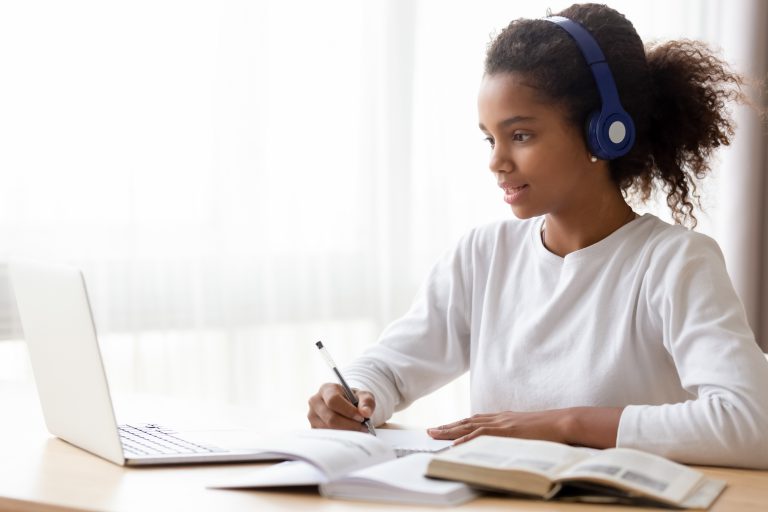 LAUSD has partnered with Southern California's flagship PBS organizations, KCET and PBS SoCal, to bring educational programming to students across the county through a number of different platforms. They have created newly revised daytime television programming schedules, with different hours and channels reserved for different age groups, and through smartphones and tablets on PBS' app, as well as online at athomelearning.org.
According to KCET and PBS SoCal, the new, state curriculum aligned daytime television programming schedules are now being watched by approximately 200,000 people daily. KCET and KQED have also partnered to provide daily online training sessions for PBS LearningMedia to over 5,000 teachers so that they are able to utilize all resources the site offers in their virtual classrooms. 
The Los Angeles Community College District (LACCD),  has also taken extraordinary steps to ensure continuity in coursework for their 230,000 students, over half of whom are low-income students. LACCD have moved 8,000 classes online, and to ensure that all students are able to access classroom content, the District hashas distributed 8,000 laptops to their students, completely free of charge. The District is working to rapidly expand these efforts, as there are at least another 7,000 LACCD students who still need laptops in order to access their courses. The vast majority of LACCD's student population is comprised of first-generation college students from lower-income backgrounds. Many students, who identify as foster youth, LGBTQ+, veterans, justice-involved, DACA, or undocumented, are disproportionately affected by the digital divide.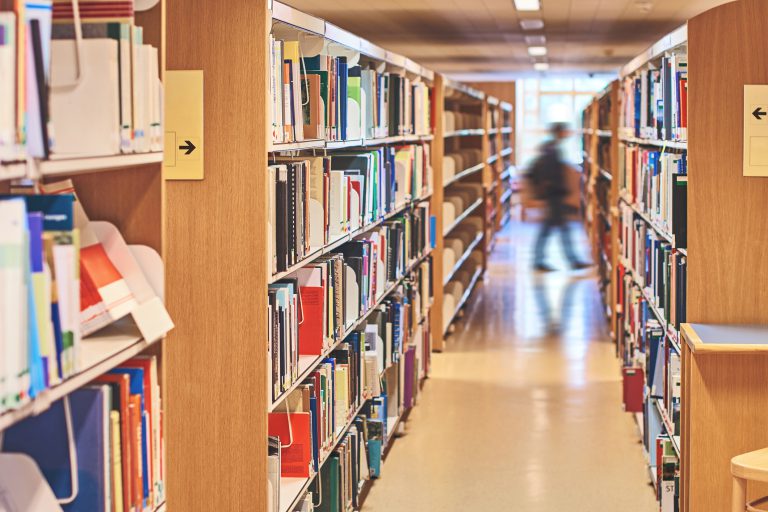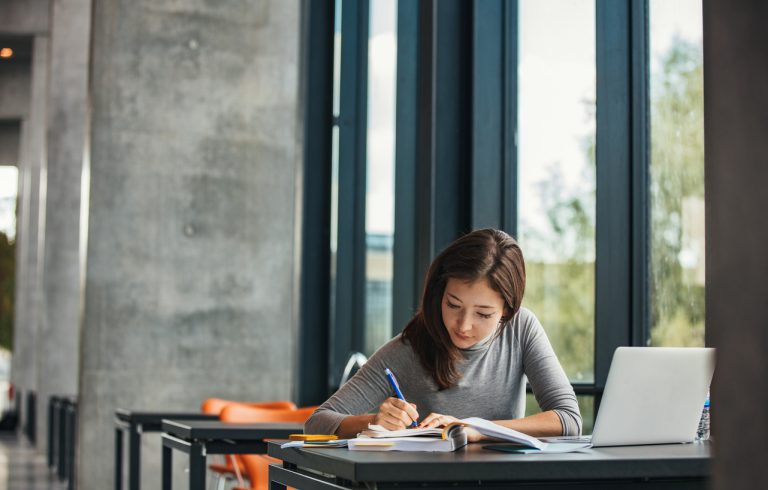 To support these efforts, several internet and telephone providers are also taking steps to help bridge the digital divide and continue providing services to students and families who have been financially effected by COVID-19 and cannot continue to pay their bills. Verizon is working on bringing personal hotspots and laptops to students without them around the county. Additionally, Comcast is offering 60 days of free access to personal hotspots, even to non-subscribers, and providing 60 days of free internet access to new subscribers. AT&T will waive monthly fees and late fees for affected consumers and similarly provide the public free access to hotspots. Verizon is waiving late fees and will not be suspending unpaid accounts and T-Mobile will provide unlimited data to customers for 60 days. 
Organizations across the County have been producing resource pages to direct students and families to free learning opportunities. First 5 LA provided links divided by age group to hundreds of free online learning opportunities for students. LA County's Department of Cultural Affairs has published a list of free art lesson resources to do with students at home. Los Angeles Public Libraries are making librarians available to take appointments over the phone or online during their shutdown and have an application that can be downloaded on your phone to check books out for free. They are also waiving all late fees during the closure. 
As COVID-19 continues to force school closures for the foreseeable future, districts across the state and country are working to keep students learning at home. Exacerbating the issue is the number of highly vulnerable households without access to a computer or the internet. LAUSD's partnerships with KCET and Verizon aim to make learning and technology accessible to every family. LACCD's laptop distribution program is helping thousands of community college learners continue to access critical coursework to complete their education. And other organizations across the county and dozens of companies are creating online content and offering free services to families to help ensure students can have access to distance learning opportunities.
Sources

Anderson, M., Perrin, A. (October 26, 2018). Nearly one-in-five teens can't always finish their homework because of the digital divide. Pew Research Center. Accessed 4/13/20 from: https://www.pewresearch.org/fact-tank/2018/10/26/nearly-one-in-five-teens-cant-always-finish-their-homework-because-of-the-digital-divide/
Anderson, M., Horrigan, J. (October 3, 2018). Smartphones help those without broadband get online, but don't necessarily bridge the digital divide. Pew Research Center. Accessed 4/13/20 from: https://www.pewresearch.org/fact-tank/2016/10/03/smartphones-help-those-without-broadband-get-online-but-dont-necessarily-bridge-the-digital-divide/
Bomey, N. (March 16, 2020). How utility, phone and internet companies are giving consumers a break during coronavirus pandemic. USA Today. Accessed 4/04/20 from: https://www.usatoday.com/story/money/2020/03/16/utility-cable-internet-phone-coronavirus-covid-19/5060084002/
Grondorf, K. (March 23, 2020). Verizon to provide unlimited internet to LAUSD students without access. Verizon. Accessed 4/04/20 from: https://www.verizon.com/about/news/verizon-provide-unlimited-internet-lausd
KCET. (2020). At Home Learning Press Materials. Accessed 4/16/20 from: https://www.kcet.org/press-room/at-home-learning-press-materials
Los Angeles Unified School District. (2020). Latest News. https://achieve.lausd.net/latestnews
Pastor, M., Scoggins, J. (March 23, 2020). COVID-19 and the Crisis: Vulnerabilities in Los Angeles. Program for Environmental and Regional Equity. Accessed 4/09/20 from: https://dornsife.usc.edu/assets/sites/242/docs/COVID_04.pdf
Poon, L. (March 20, 2020). Coronavirus exposes how bad America's homework gap really is. Citylab. Accessed 4/02/20 from: https://www.citylab.com/equity/2020/03/coronavirus-online-schools-homework-internet-access-homework/608116/
Wong, A. (October 30, 2018). Why millions of teens can't finish their homework. The Atlantic. Accessed 4/02/20 from: https://www.theatlantic.com/education/archive/2018/10/lacking-internet-millions-teens-cant-do-homework/574402/
Photo Attributions
Cover Photo: Photo courtesy of Istock/FatCamera
Photo 1: Photo courtesy of Istock/damircudic
Photo 2: Photo courtesy of Istock/fizkes
Photo 3: Photo courtesy of Istock/Berezko
Photo 4: Photo courtesy of Istock/Jaco Ammentorp Lund