Immigrant Communities in Central Los Angeles
For over 40 years, the P.F. Bresee Foundation has served the Central LA community responding to diverse needs through a broad spectrum service delivery approach. Bresee was founded as a small, nonprofit organization to address systemic socio-economic barriers and uplift the local community.
The history of immigration in Los Angeles is complex and intermingled with a history of unjust policies and untold stories. Today, Los Angeles County is home to nearly 3.5 million immigrants, over a third of the county's total population according to the American Community Survey (ACS). Although Los Angeles is one of the most diverse cities in the country, ethnic-rich communities are segregated and often socially and economically isolated. Recently, Los Angeles declared itself a sanctuary city – a symbolic gesture of supporting the immigrant population and committing to protect their rights. Taking leadership on immigrant integration can make Los Angeles a model for welcoming immigrants culturally, politically, and institutionally.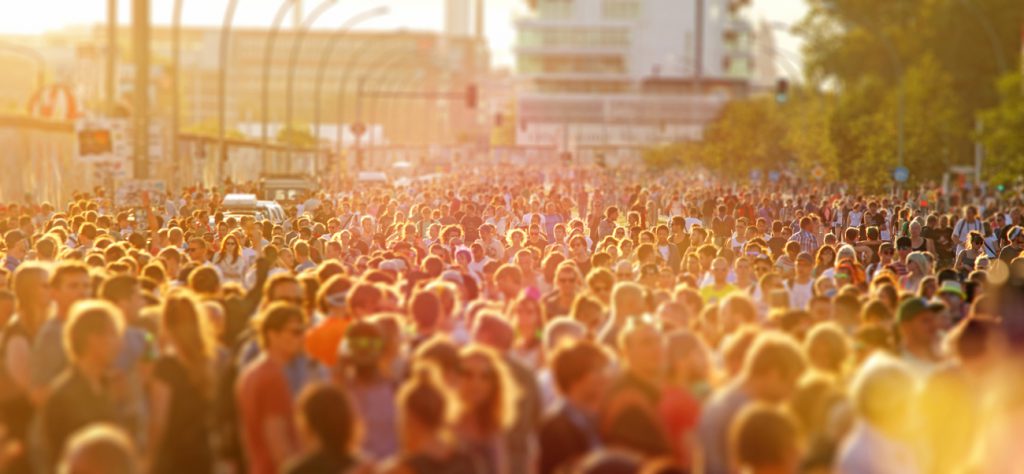 Immigrant Neighborhoods in Los Angeles
Recent immigrants are more likely to settle in neighborhoods that resemble a familiar culture or in areas where they know someone who can help them navigate daily life. Recognizing the unique challenges that immigrant families face, the Bresee Foundation helps battle poverty in Central Los Angeles neighborhoods, which maintain some of the largest concentrations of immigrant populations in the county, including Westlake, Koreatown, Pico Union, Harvard Heights and Arlington Heights. 
According to 2016 5-year ACS estimates, immigrants make up 59% of the population in the area Bresee serves, and 70% of the immigrant population in that area does not have citizenship status (this could include both those with green cards or visas and those who are undocumented). Approximately 63% of the population identify as Latinx, and 25% identify as Asian.
Westlake and Koreatown serve as hubs for recently arrived immigrants with little money or social networks. Ethnic businesses cater to diverse immigrants and multilingual signage lines the streets, both functioning as community assets. Yet, immigrant communities that grow in number but lack ongoing public investments often become economically and socially isolated. 
According to 2016 5-year ACS estimates, 64% of local residents in Bresee's community are surviving at or below 200 percent of the federal poverty level, compared to 33% of people nationally. Additionally, local public schools report lower student achievement in the A-G courses required for admittance to California State colleges and universities. With limited opportunities for upward mobility, immigrant communities become associated with higher rates of poverty and underperforming schools.
According to the Census Bureau, Los Angeles County households speak at least 185 languages, while LAUSD estimates that 93 languages are spoken in local schools. In the neighborhoods that Bresee serves, 59% of the population speaks Spanish, 16% speaks Korean and just over 4% speaks Tagalog. Amongst this wide array of languages spoken across households in Bresee neighborhoods, there are varying levels of English proficiency. Households are referred to as "linguistically isolated" (or "limited-English speaking") when no one over the age of 14 speaks only English at home or speaks English "very well." According to 2016 ACS estimates, 60% of Spanish-speaking households and 73% of Korean-speaking households in Bresee neighborhoods are linguistically isolated. Limited-English speaking households may experience difficulty accessing important healthcare, education, and social services if translation is not provided, and often rely on the children in the household to serve as translators for parent conferences, doctor's appointments, and other important meetings outside of their immediate communities.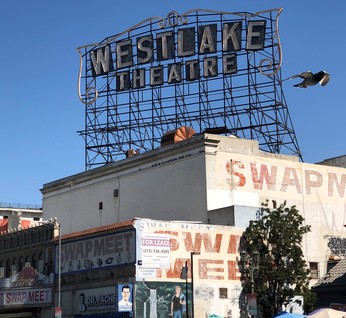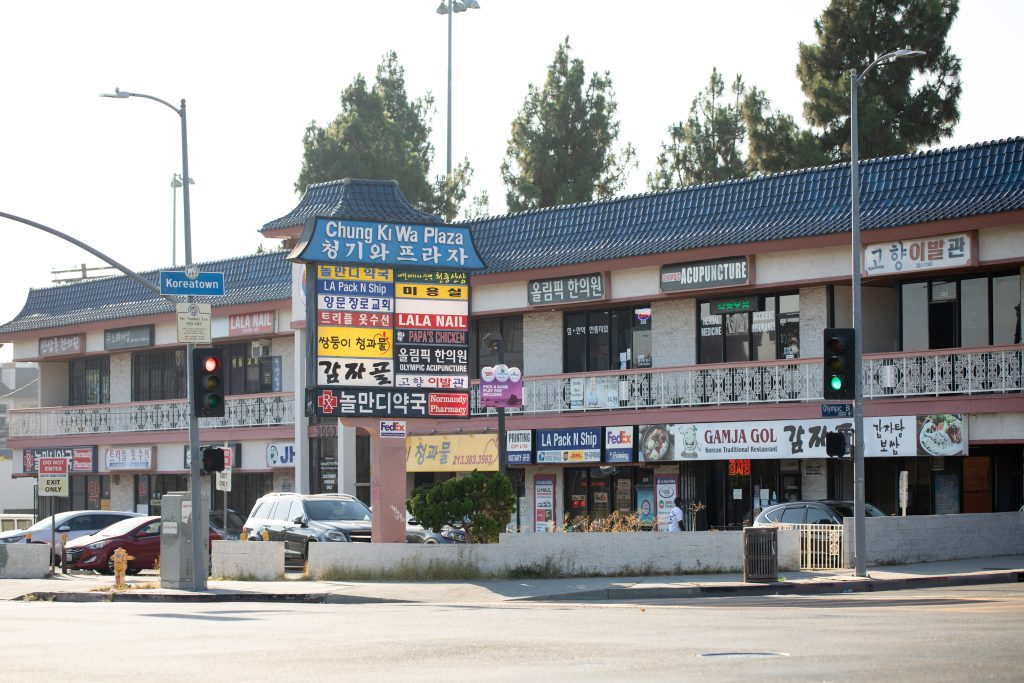 According to Bresee, approximately 25% of middle school students the organization serves in its after school programming are formally classified English language learners. A student is considered "reclassified" when they pass a statewide test that deems them to be proficient in English. In 2018, the State of California adopted a new test called the English Language Proficiency Assessments, which elevates the importance of academic language skills in the reclassification process. The stakes of reclassification are high – students who reclassify are better prepared to pursue a college education. Research shows that children learning English as a second language underperform in math and reading compared to native-English speaking peers, depending on their level of English proficiency.
Children with non-English speaking parents experience a disadvantage in not having a parent who can help with nightly English homework. The combination of linguistic isolation, lack of knowledge about the new reclassification process, and the necessity of English language proficiency for long-term opportunities indicates the importance of public investment in both child and adult education. This investment is essential to help integrate limited-English speaking households into the larger economy, both socially and economically. 
For over 40 years, the Bresee Foundation has worked to address systemic barriers that prevent immigrants in achieving socio-economic success and well-being. Bresee has implemented a multifaceted approach towards English language acquisition for both adults and youth in the local community. The FamilySourceCenter sponsors Adult ESL classes – levels 1 and 2 – taught by Los Angeles City College instructors. The English for Success program engages middle school aged participants through culturally responsive programming and informational sessions on the reclassification process. Youth are assigned a coach who provides customized English skill tutoring while also building their pride as bicultural and bilingual individuals. Both programs are designed in such a way where youth and parents feel cared for and respected.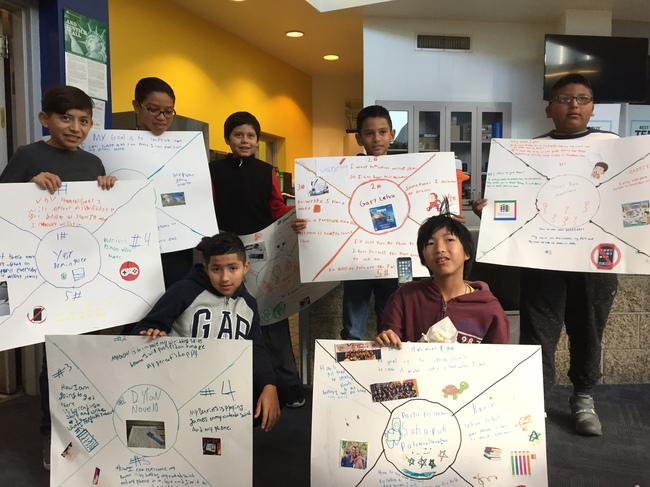 Bresee also empowers students to prepare for future careers through scholarships and paid internships. As of 2016 ACS 5-year estimates, 38% of young adults in the Bresee catchment area were enrolled in college compared to 53% of young adults countywide. Despite this disparity, college enrollment in the Bresee area has been on the rise, increasing just over 10% since 2010 estimates. Bresee is working to continue this trend through its scholarship program, where it provides college scholarships to high school seniors. Once in college, Bresee continues to work with students to help them succeed academically. In 2017, Bresee granted over $80,000 in scholarships. As the academic achievement rates in these communities rise through the work of organizations like Bresee, so will the opportunities for many immigrant families to lead healthy, fulfilling lives.
Welcoming Future Immigrants
While Los Angeles is working to define its policies as a recently declared sanctuary city, community-based organizations have long been working with immigrant families. When Bresee took a direct stance in battling poverty in 2018, it reinforced its holistic approach to support families as they seek to fulfill their American dreams within the context of linguistic and economic isolation. Nearly 3,000 residents benefit from Bresee's services offered year-round. While these resources help uplift youth and families, it will take a diverse coalition of partners including civic leaders, non-profits, schools, corporations, and community members to address the intersectional issues immigrants face on a daily basis. 
For more research and resources on immigration, visit the Tomas Rivera Policy Institute, a special initiative of the USC Price Center for Social Innovation. 
Sources
English Language Proficiency Assessment for California.

Han, Wen-Jui. "Bilingualism and Academic Achievement." Child Development. 2011.
Logan, John, et al. "Immigrant Enclaves and Ethnic Communities in New York and Los Angeles." American Sociological Review. 2002.
Los Angeles Regional Adult Education Consortium. "Los Angeles Unified School District." 2018.
Smith, Dakota. "Council committee approves 'sanctuary' label for L.A. and rules on border wall contractors." Los Angeles Times. 2017.
U.S. Census Bureau. "Census Bureau Reports at Least 350 Languages Spoken in U.S. Homes." 2015.
Photo Attributions
Cover Photo: Photo courtesy of Istock/alejandrophotography
Photo 1: Photo courtesy of Istock/Maxiphoto
Photo 2: Photo courtesy of Innovate Public Schools
Photo 3: Photo courtesy of Istock/Hung Young Lee
Photos 4-7: Photos courtesy of Michael Weschler & the Breese Foundation