Voter Turnout in Acton & North Hollywood
Voting is a critical part of political participation and civic engagement in a democracy. According to a recent Pew Research Center survey, 70% of Americans say that high voter turnout in presidential elections is important. However, just 56% of the Country's voting-age population (VAP) voted in the last presidential election, ranking in the bottom seven of Organization for Economic Cooperation and Development (OECD) countries.
This low measure of voter turnout in the U.S. could be attributed to low rates of voter registration.  According to Pew, roughly 30% of eligible voters (defined as people over the age of 18 who are not barred from voting due to citizenship status or criminal record) were not registered to vote in 2016.  
Voting in Los Angeles County
According to the most recent California reports of registration, Los Angeles County has a relatively higher eligible voter registration rate than the rest of the country – roughly 83% as of September 2018 – and this number has been steadily increasing over time.
The graph below shows the change in eligible voter registration rates between 2008 and 2016 in Los Angeles County, the State of California, and the United States. 
Despite increases in registration, the percent of registered voters who actually voted ("registered voter turnout") in a general election has decreased since 2008 in Los Angeles County.  According to data from the Statewide Voter Database, registered voter turnout decreased by 6 percentage points from 72% in 2008 to 66% in 2016. Despite this decrease in overall turnout across the county, some neighborhoods have experienced large increases in voter turnout since the 2008 election.
Scroll between the arrows on the map below to see the change in registered voter turnout across Los Angeles neighborhoods from 2008 to 2016, with darker areas representing higher turnout. Select your neighborhood in the drop down list to the right to see how it compares. 
Routine Jobs & Voter Turnout: Acton
In six neighborhoods across the county, registered voter turnout increased by over 20 percentage points according to the California Statewide Database. In Acton, a neighborhood in the Antelope Valley with just under 8,000 people as of 2016 American Community Survey (ACS) 5-year estimates, voter turnout increased by 51 percentage points from 23% in 2008 to to 74% in 2016. This represents an increase of more than 2,800 additional voters. However, the number of registered voters increased by only 530, suggesting that many people were already registered to vote in elections prior to 2016 and simply did not show up to the polls in previous elections.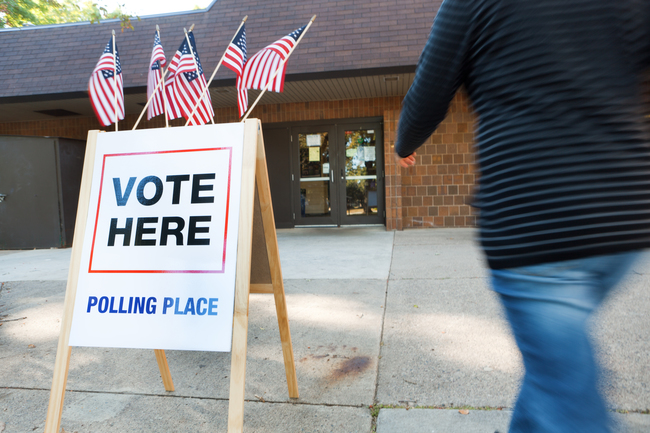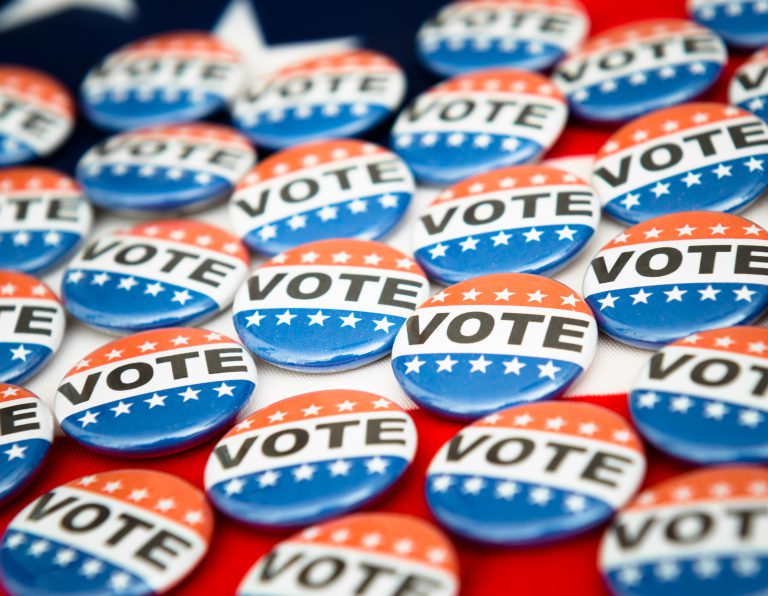 Acton is a relatively higher income community compared to the county average, with a median income of just over $88,000 according to 2016 ACS estimates. Furthermore, almost 90% of the households in Acton are homeowners, and 73% of the population identifies as white.  The income, demographic makeup, and homeownership rate within the neighborhood have remained relatively stable between the two elections; however, the unemployment rate doubled between 2010 and 2016 ACS estimates from 6 to 12 percent.
Furthermore, over a third of residents in Acton are employed in "routine jobs," defined as those that can be accomplished by following explicit rules, including manufacturing and other goods-related occupations, as well as administrative, clerical, farming and sales occupations.  Routine jobs also happen to be those at the most risk of being replaced by technology or global outsourcing. 
An analysis conducted by Five Thirty Eight found that areas with higher amounts of routine jobs were more likely to vote for Donald Trump in the 2016 election. According to New York Times 2016 election map, roughly 70% of people in and around Acton voted for Donald Trump in the 2016 election, suggesting that enthusiasm for the candidate could have possibly fueled increased voter turnout.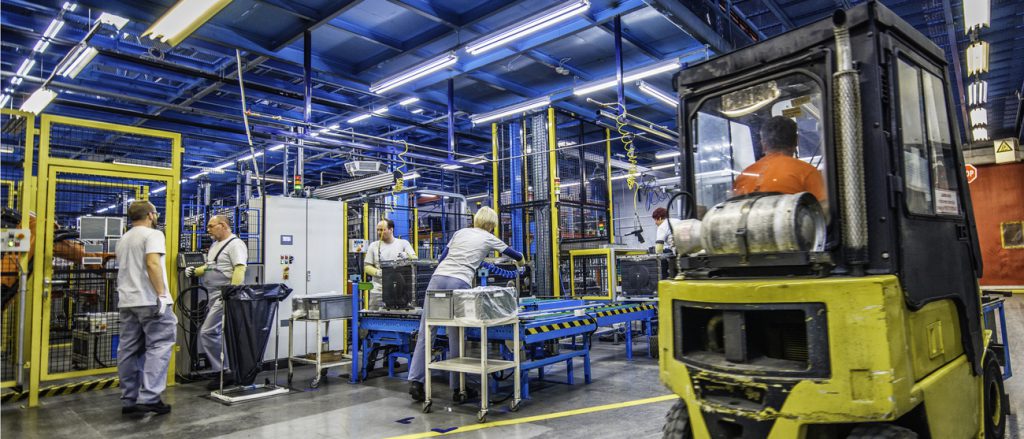 Immigration & Civic Participation: North Hollywood
North Hollywood, located approximately 40 miles to the southwest of Acton, also experienced a large increase in registered voter turnout between the 2008 and 2016 elections. Turnout increased from 41% in 2008 to 62% in 2016 – an increase of over 13,000 voters.
North Hollywood is a densely populated neighborhood with almost 79,000 residents.  The median income in the neighborhood is below the county average at approximately $47,000, and only 21% of the population were homeowners according to 2016 ACS estimates.
In North Hollywood, 70% of the population identify as people of color and over 40% are immigrants, two demographic groups that are less likely to vote according to the Public Policy Institute of California.  However, North Hollywood has a large population of eligible immigrant voters. Over two thirds of the immigrant population in North Hollywood have been in the U.S. for over twenty years, and the neighborhood is home to over 16,000 naturalized immigrants who have U.S. Citizenship status.
Recognizing the importance of political participation for traditionally underserved populations, organizations like the Coalition for Human Immigrants Rights (CHIRLA) and Voto Latino! have been working to increase voter registration and turnout rates in immigrant communities for many years.  Each election year, CHIRLA coordinates thousands of volunteers to conduct phone banks and door to door canvassing in the region containing North Hollywood and five other regions throughout Southern California. In North Hollywood, an additional 12,400 people registered to vote between 2008 and 2016, suggesting that much of the increase in voter turnout could have been from newly registered voters.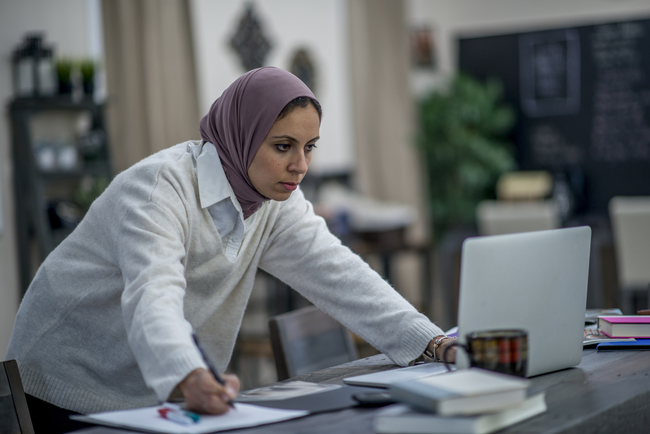 Acton and North Hollywood tell two different stories of increases in voter turnout between 2008 and 2016, showing the wide variety of ways that communities of all backgrounds and sizes become engaged in the political process to advocate for issues they care about.  The next national election is just around the corner on Tuesday, November 6, and our participation through voting is a critical part of sustaining a healthy democracy and creating a government that represents our ever-evolving interests.
The deadline to register to vote in California was October 22nd, but see details about conditionally registering here even if you've missed the deadline.
Sources
Bloch, Matthew et al. An Extremely Detailed Map of the 2016 Election. New York Times. July 2018. Link.
Desilver, Drew. U.S. trails most developed countries in voter turnout. Pew Research Center. May 2018. Link.
Kolko, Jed. Trump Was Stronger Where The Economy Is Weaker. Five Thirty Eight. November 2016. Link.
Pew Research Center. Elections in the U.S.: Priorities and performance. April 2018. Link.
Public Policy Institute of California. Race and Voting in California. August 2018. Link.
Photo Attributions
Cover Photo: Photo courtesy of Istock/hermosawave
Photo 1: Photo courtesy of Istock/YinYang
Photo 2: Photo courtesy of Istock/franckreporter
Photo 3: Photo courtesy of Istock/vm
Photo 4: Photo courtesy of Istock/FatCamera