Little Tokyo's Aging Community
Our nation's population is aging and will continue to grow older over the next several decades. There are currently 49.2 million people ages 65 and older in the U.S. – by 2050 that number is projected to rise to 83.7 million.  This large increase is due primarily to longer life expectancies as well as the aging of the large Baby Boomer generation, who began turning 65 in 2011.  See the projected change in the age of the U.S. population from 2010 to 2050 in the chart below.
As more Americans move into retirement than ever before, federal programs like Medicare and Social Security will require more investment and tax dollars. The Older Americans Act, which provides services to older people in need such as home-delivered meals, family caregiver support, preventative health services, transportation, and senior centers, was recently reauthorized by Congress and signed by President Obama in 2016. According to the AARP, however, funding for the program has remained relatively flat despite the increase in the aging population. Given the lack of federal funding, local governments will also face new challenges to meet the needs of their aging populations in the areas of housing, transportation, healthcare, and social and recreational activities.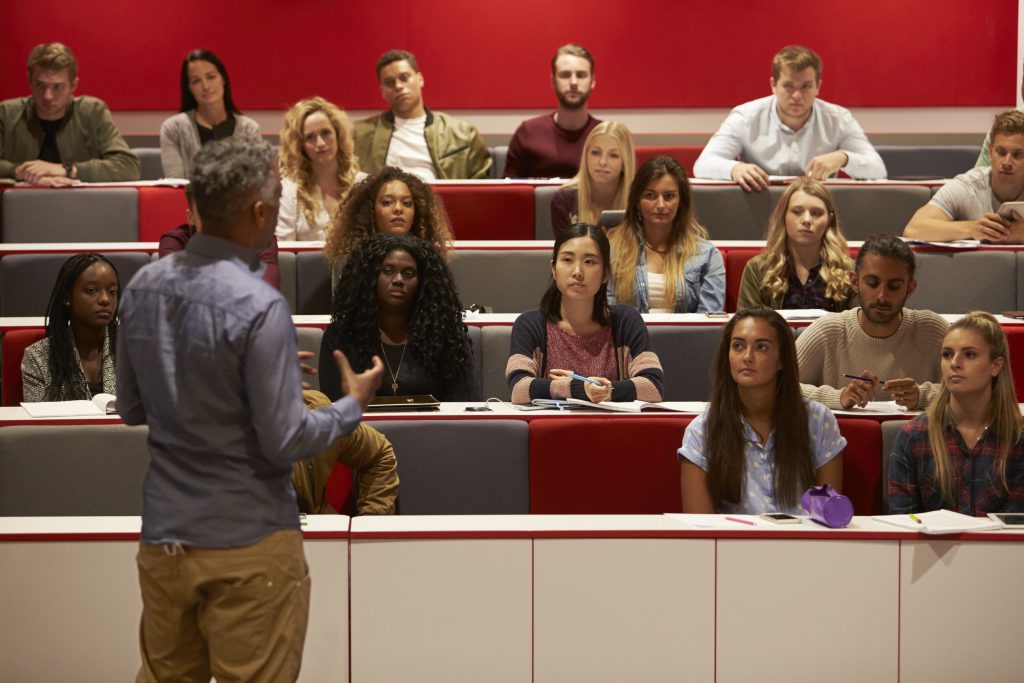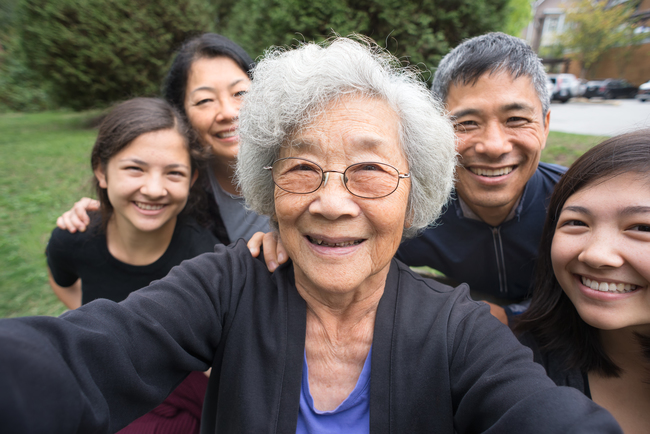 Common issues for aging communities across America include physical and mental health, financial security, mobility, and social isolation. In Los Angeles, where 49% of people over the age of 65 are foreign-born, aging communities often face unique challenges.  Approximately 36% of the older population (65+) is linguistically isolated, meaning that they report not speaking English "very well."  According to a report released by the Census Bureau, linguistic isolation often causes barriers to emergency and governmental communication, social and medical services, and voting and civic participation – all of which are particularly important for older people.
Little Tokyo, an area of Downtown L.A. established over 130 years ago (adjacent to Skid Row and the Arts District), is one of the last-remaining historic Japantowns in America and is known for its rich culture and history. As of 2015, 25% of Little Tokyo's population was 65 years or older, more than double the county average.  Almost a third of Little Tokyo's population is foreign-born, and 60% of Little Tokyo's older population is linguistically isolated.  Furthermore, 70% of older householders in Little Tokyo live alone.  
Living alone and being linguistically isolated may create barriers to accessing healthcare and other services for older people, but it can also lead to loneliness, depression and other mental health problems.  The American Psychological Association reports that poor mental health among older Americans is a growing concern in the field of psychology, and older Americans have the highest suicide rate of any age group.  Despite this disturbing trend, only .4% of doctoral students currently studying psychology are specializing in aging.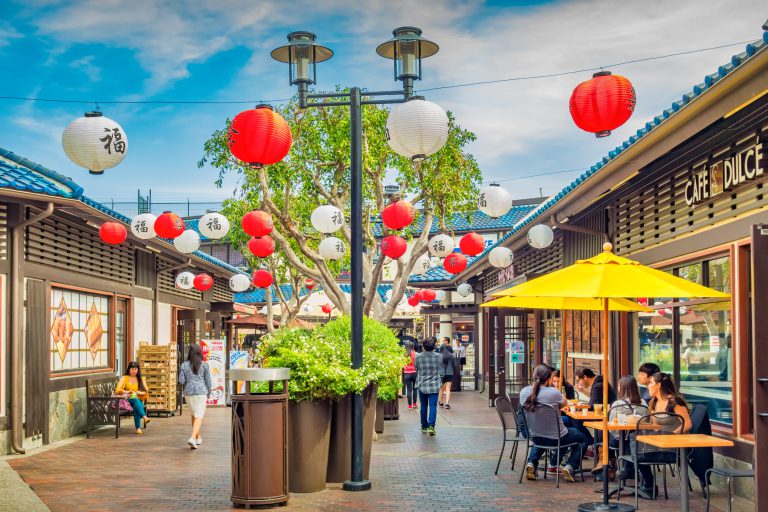 Although Little Tokyo has a large population of older people at high risk for social isolation, local infrastructure provides access to other services that decrease the vulnerability of older residents. The census tract containing Little Tokyo has 14 health care service providers along with 5 financial institutions, which are key services for older people among whom healthcare and financial stability are top concerns.  Mobility could also be an issue for older people in Little Tokyo where over 50% of households do not own a vehicle.  However, public transportation is highly accessible in the area with plenty bus and metro stops providing seniors with options to navigate in and around the Little Tokyo area.  
Preserving Culture & Community
Beyond private and public infrastructure, Little Tokyo – where up to 42% of the population is composed of Asians and Pacific Islanders – has several community and cultural centers for residents to congregate and interact. Little Tokyo Service Center (LTSC), a social service and community development organization established in 1979, serves the Little Tokyo community.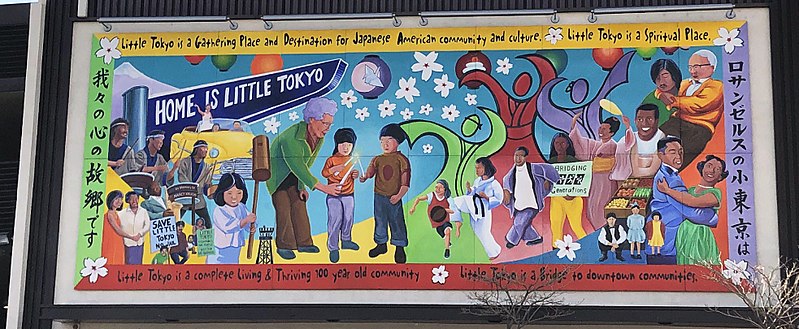 Throughout its history, LTSC has focused on helping seniors, including many monolingual Japanese seniors. The organization offers an array of services to promote mental and physical health; including care management, counseling and therapy, intake information and referral, support groups, community education workshops and other senior-focused activities.  LTSC's Far East Lounge, located in the Far East building of Little Tokyo, is a multipurpose gathering space for seniors and others to connect and enjoy activities that promote wellness. Free and low-cost activities at Far East Lounge include classes in language, arts and crafts, music and more. For seniors who live alone and don't speak English, the chance to socialize with other people of similar ages and cultural backgrounds is of the utmost importance to fight loneliness, depression, and other mental health issues afflicting older people.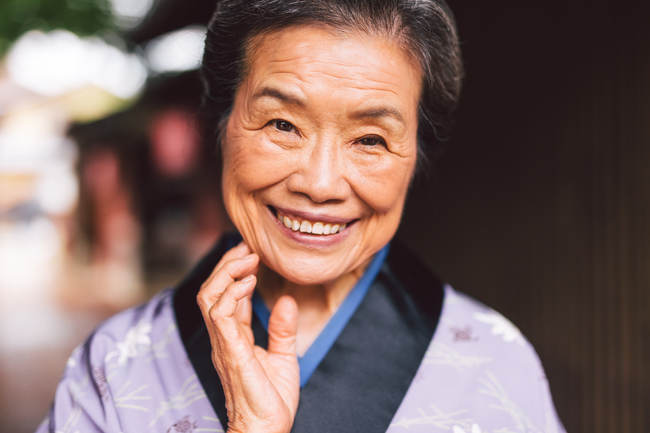 LTSC provides an invaluable community resource for older people in Little Tokyo.  While it is important that federal lawmakers prioritize the growing number of American seniors in their budgeting and legislation, LTSC shows the value of local community services to help seniors age happily and healthfully.
Sources

Fox-Grange, Wendy & Ujvari, Kathleen. The Older Americans Act. AARP Public Policy Institute. May 2014. https://www.aarp.org/content/dam/aarp/research/public_policy_institute/health/2014/the-older-americans-act-AARP-ppi-health.pdf
Infogroup, Inc. Healthcare Institutions. Reference USA, 2015.
Infogroup, Inc. Financial Institutions. Reference USA, 2015.
Ortman, Jennifer; Velkoff, Victoria; & Howard, Hogan. An Aging Nation: The Older Population in the United States. U.S. Department of Commerce, Economics and Statistics Administration, May 2014. https://www.census.gov/library/publications/2014/demo/p25-1140.html
Pew Research Center. Global Population Estimates by Age, 1950-2050. January 30, 2014. https://www.pewresearch.org/global/2014/01/30/global-population/
Siegel, Paul; Martin, Elizabeth; & Bruno, Rosalind. Language Use and Linguistic Isolation: Historical Data and Methodological Issues. U.S. Census Bureau, February 12, 2001. https://www.census.gov/srd/papers/pdf/ssm2007-02.pdf
United States Census Bureau. B05003: Sex by Age by Nativity and Citizenship Status. American Community Survey, 2011-2015.
United States Census Bureau. B11007: Households by Presence of People 65 Years and Older, Household Size and Household Type. American Community Survey, 2011-2015.
United States Census Bureau. B16004: Age by Language Spoken at Home by Ability to Speak English for the Population 5 Years and Over. American Community Survey, 2011-2015.
United States Census Bureau. B25044: Tenure by Vehicles Available. American Community Survey, 2011-2015.
United States Census Bureau. S0101: Age and Sex. American Community Survey, 2016.
United States Census Bureau. S0101: Age and Sex. American Community Survey, 2011-2015.
United States Census Bureau. S0103: Population 65 Years and Over in the United States. American Community Survey, 2016.
Photo Attributions
Cover Photo: Photo courtesy of Istock/benedek
Photo 1: Photo courtesy of Istock/monkeybusinessimages
Photo 2: Photo courtesy of Istock/PamelaJoeMcFarlane
Photo 3: Photo courtesy of Istock/benedek
Photo 4: Photo courtesy of Bethwu, CC BY-SA 4.0, via Wikimedia Commons (found at: https://commons.wikimedia.org/wiki/File:Little_Tokyo_Mural.jpg)
Photo 5: Photo courtesy of Istock/Nikada