Access to Parks and Green Space
Parks are a tangible reflection of the quality of life in a community. According to the National Recreation and Parks Association, parks bring economic value to a community by raising local property values. The presence of parks also provides environment and health benefits, including improved water and air quality and an increased the likelihood that members of a community will exercise. Socially, parks serve as a gathering place for people and families of all ages and income brackets to enjoy.
The Los Angeles Park Shortage
Each year, the Trust for Public Land gives the 100 largest cities in the U.S. a "park score" based on park acres, facilities and investment, and resident access to local parks. (Learn more about the index here.) Cities like Minneapolis, MN; St. Paul, MN; and San Francisco, CA top the list with park scores of more than 80 out of a possible 100 points.  Comparatively, Los Angeles has a park score of just 41, ranking 74th out of 100 cities. 
According to the County Department of Parks and Recreation, Los Angeles has a median of 3.3 acres of park space per 1,000 people, well below the median of 6.8 acres per 1,000 people in other high-density U.S. cities.  Across the county, 41 of the 262 neighborhoods have less than 1 acre of park space per 1,000 people.  
Park access varies across neighborhoods in Los Angeles County as well as within them.  Long Beach, a city with a population of over 471,000 people, ranks considerably better than the City of Los Angeles in the Trust for Public Land's park scores at 24th out of 100 cities.  Despite this high ranking, park access varies significantly within the City of Long Beach. The map below shows park access by census tract within Long Beach, providing a visual representation of the discrepancies within the city.  Hover over a census tract to see its acres of parks per 1,000 people and median household income. 
Parks Across the Income Distribution
Neighborhoods with less than 1 acre of parks per 1,000 people are spread relatively evenly across the county's income distribution, with about half of such neighborhoods having a higher than average median household income and the other half having a lower than average median household income. However, in wealthier neighborhoods that lack parks, such as Beverlywood or Carthay, residential properties are often larger and have spacious yards, providing more opportunities for neighborhood recreation, exercise, and socializing. By contrast, a lack of parks in higher density, lower income areas like Koreatown and Harvard Park often translates to residents lacking any access to outdoor recreation opportunities.
In light of these differences, health differs largely across incomes in "park-deficient" neighborhoods. In neighborhoods with median incomes below the county average, asthma-related ER visits are 58% higher than in park-deficient neighborhoods with incomes above the county average.  Furthermore, only 48% of 5th graders were considered in good health in the lower income group compared to 64% in the higher income group.
Parks and Community Health
Investing in future parks for Los Angeles has important health implications for its residents.  Parks are critical spaces to engage in outdoor physical activity, and the mild climate in Los Angeles gives residents the opportunity to visit parks and engage in outdoor activities all year. The CDC reports that regular physical activity is one of the most important aspects of maintaining health and can reduce the risk of diseases like cardiovascular disease, depression, obesity, and even some types of cancer. The health benefits of park-related exercise also extend to children and teenagers.  A study conducted on over 3,000 individuals in Southern California over an 8-year span found that children who lived closer to parks had significantly lower rates of obesity at age 18 than those who did not. Access to recreational programs was also shown to have a significant impact on reducing obesity.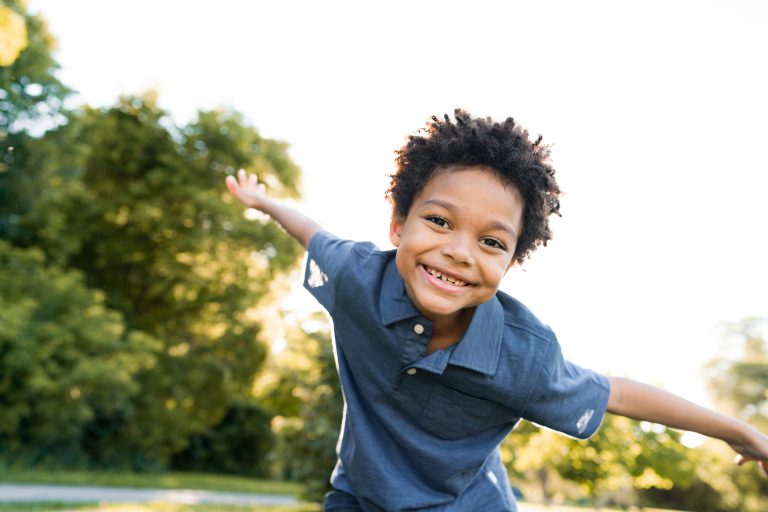 According to a report by the Los Angeles County Department of Public Health, parks have also been shown to improve public health through violence-reduction.  The "Parks After Dark" program, which took place in over 20 parks across the county in 2016, provides youth and adult programming at parks on evenings during the summer. Several cities in the county have taken up similar initiatives and documented reduced violence in surrounding neighborhoods, improved relations between law enforcement officers and the community, and increased perceptions of safety.
Improving Park Access Today
Several organizations are currently working to address the lack of parks and green space in Los Angeles.  In May of 2016, the Los Angeles County Department of Parks and Recreation released a Comprehensive Parks and Recreation Needs Assessment that documents existing parks and recreation facilities and determines the scope, scale and location of park need in the county. This report represents an unprecedented effort by a public agency to address the park shortage in the Los Angeles area.
Additionally, LA2050, which is a community-guided initiative driving and tracking progress toward a shared vision for the future of Los Angeles, has outlined five ambitious goals for the region, including making LA the best place to play. As part of the "play" goal, LA2050's vision is that "every neighborhood will provide its residents with vibrant parks and open space by 2050." The initiative is tracking a number of metrics to evaluate the region's progress toward that goal, including: number of residents with easy access to a "vibrant" park, number of parks with intergenerational play opportunities, and access to open space and park facilities. LA2050 has invested in creative solutions to address access to parks and open space, including funding LA Open Acres, a platform mapping vacant lots that could be converted into neighborhood parks, and People for Parks.
People for Parks is an innovative organization unlocking schoolyards on the weekends to create Community School Parks (CSP) for local families and children to enjoy.  People for Parks has operated a total of 11 parks across a variety of neighborhoods, and is currently operating two parks in the Historic South Central neighborhood and one in Koreatown.
The organization not only opens schoolyards on weekends, but also arranges for a LAUSD after-school enrichment officer to lead kids in creative programming for four hours every Saturday.  Children participate in free play, inter-generational play, sports, dance, exercise, arts and crafts and environmental stewardship. Popular activities include street hockey, basketball, and gardening. This program-focused approach to park access provides a fundamental service for high-density, low-income communities that may lack access to parks, or that may have parks that are perceived as unsafe. When it comes to parks access, organizations like People for Parks recognize that it is not just a question of whether or not a resident has a local park to walk to. More broadly, it's also a question of whether or not children, families, senior citizens and other residents feel safe and welcome in the space.
Organizations like LA2050 and People for Parks are spearheading important initiatives to increase access to parks in Los Angeles County. But our region must invest more resources to ensure that all Angelenos have access to a safe and accessible park to play, relax, and connect with their families and community. Our health – and happiness – depend on it.