Community Development Index
A Project of the South LA All In (SLAAI) Initiative

Created for the Coalition for Responsible Community Development (CRCD)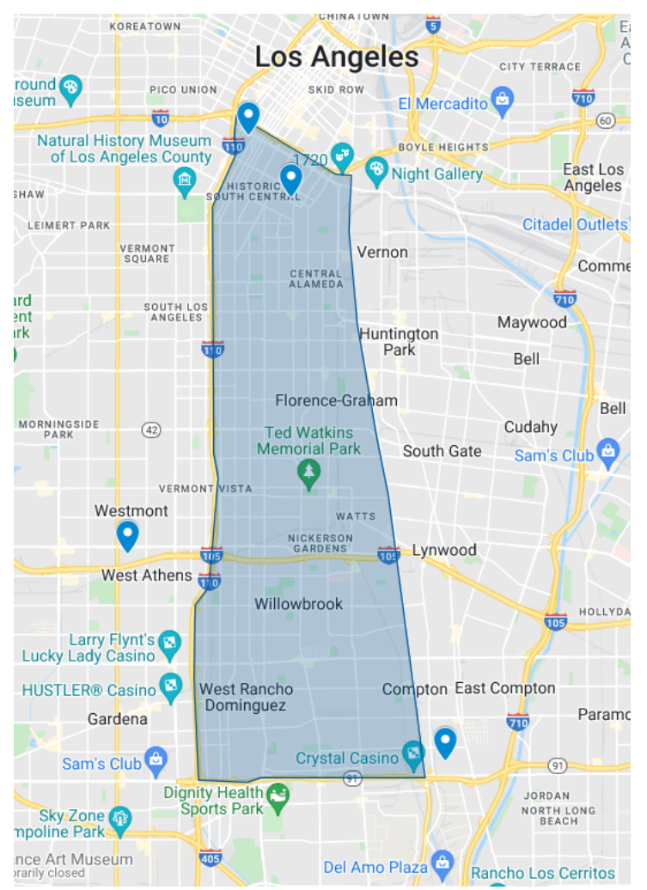 The South LA All In (SLAAI) Initiative is a multi-year, collaborative anti-poverty initiative intended to address longstanding racial and socioeconomic inequities in South Los Angeles. SLAAI will strengthen an equitable community recovery from COVID-19 while positioning residents and businesses of South LA to benefit economically from ongoing development and major sporting events coming to Los Angeles leading up to the 2028 Olympics. The Coalition for Responsible Community Development (CRCD) has identified four priority areas for SLAAI centered around:
Housing Stability & Affordability
Access to Capital
Jobs & Workforce Pathways
High School & Postsecondary Education
The NDSC team created the Community Development Index in collaboration with CRCD to identify neighborhoods most in need of investment across each of SLAAI's priority areas.
First Section:

explore

Community Development Index

scores for LA County neighborhoods, Service Planning Areas (SPAs) and LA City Council Districts

Second Section: dive deeper and explore the sub-scores for each of SLAAI's focus areas in LA County neighborhoods
Last Section: learn about the metrics included in each of the focus areas and the methodology used to create the index
See the index score (ranging from 1 – 10) for your neighborhood by hovering over it on a map OR using the menu on the right of each map to add it to the comparison chart. 
Community Development Index
The SLAAI area scores a 1 (out of 10) on the Community Development Index, five times lower than the LA County average of 5, illustrating a need for investment across all of SLAAI's priority areas. 
Click the link below to download a short brief of the methodology used to develop the index along with the definitions and sources of all metrics used.